A Guide to Community Cataloging
We've developed these tools so that you can have more of a hand in how we describe the films in our collections and how they are meaningful to you. Watch the videos below to learn how to get started.
Login
Create a Profile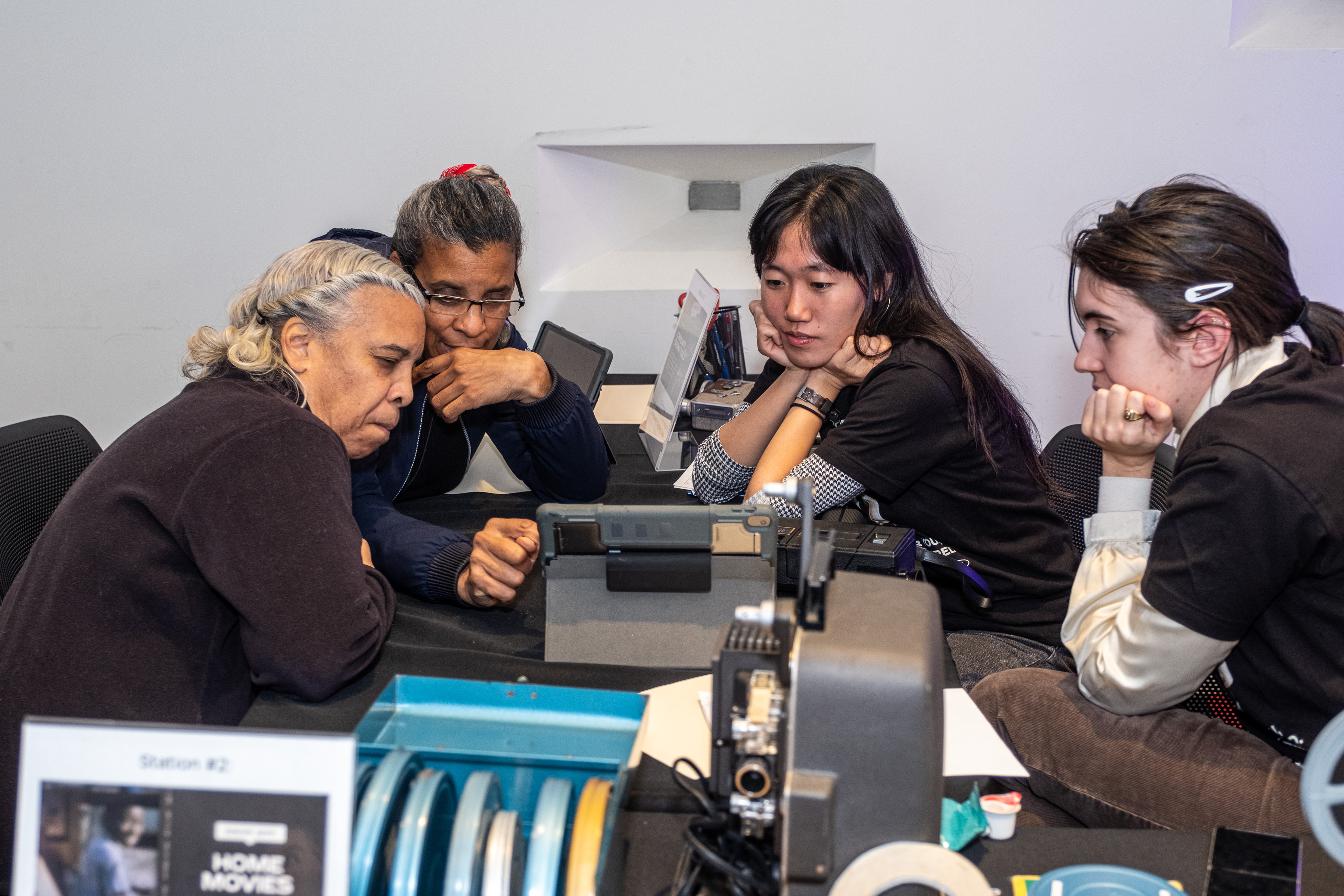 SSHMP Intern Selin Oh assists members of the Taylor family in using the community cataloging tools.
GETTING STARTED: NAVIGATING THE ARCHIVE
Navigating the online archive is essential to beginning your community cataloging journey. Watch the video on navigation to learn a few ways to find exactly what you're looking for.

COMMUNITY TAGGING GUIDE
Community tagging is a tool we developed to draw more connections between the films in SSHMP archive. Similar to a hashtag, tags are words or short phrases that connect films by subject matter, mood, location, or person. Community tagging allows for the community to be involved in forging those connections.

Watch the video to learn how to get started.
MEMORY AND ACCOUNT CREATION GUIDE
Memories are long-form entries associated with particular films in the archive. They allow you to share written memories with your loved ones and the community at large. To create memories or to tag without the time limit, you will need to create an account.
Watch the video to learn how to get started.