Research and Education
Home movies provide a unique visual record that enriches our understanding of culture, history, and aesthetics. Through our research practices and educational partnerships, we hope to study, describe and share this unique resource with new audiences and new generations.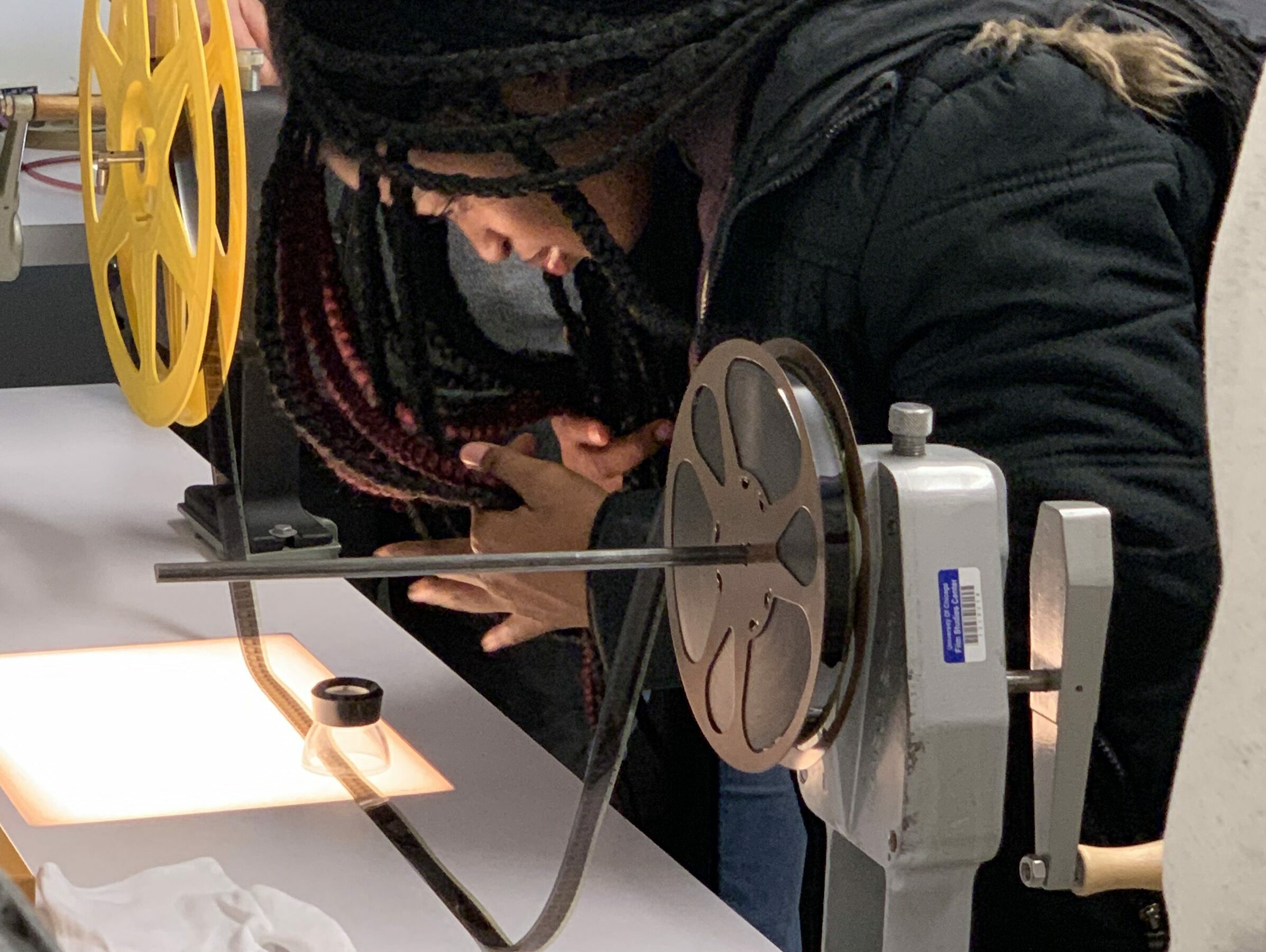 Participants in the Teen Arts Council, an after school program at Arts + Public Life, toured SSHMP's work station and film vault at the Logan Center for the Arts in February, 2020.
Community-Engaged Research
Cataloguing & Descriptive Practices
Our descriptive and cataloguing practices are informed by moving image archival standards while also centering the contextual and lived experience of our film donors, their families, and fellow community residents. This blended approach enriches our keyword-searchable digital archive and facilitates the discovery of material for special projects. If you would like to support this effort, please reach out to us!
Become a Community Cataloger
Educational Partnerships

Providing access and multiple entry points to this unique resource for students and educators is also key to SSHMP's mission as a community-engaged archive. If you are interested in incorporating the South Side Home Movie Project into your course or classroom, we would love to connect.

Email Us
Talks & Presentations
Over the years, we have been honored to share South Side Home Movie Project's methods within the moving image archival field as well as contribute to other fields, including memory & cultural preservation, community archiving, film history, migration studies, black culture & aesthetics, and Chicago studies.