In 2005, Dr. Jacqueline Stewart founded the South Side Home Movie Project (SSHMP), a research and archival initiative to collect, preserve, digitize, exhibit and research small-gauge home movies made by residents of Chicago's South Side neighborhoods. By asking owners of home movies to share their footage and describe it from their personal perspectives, SSHMP seeks to increase understanding of amateur filmmaking practices, and of the many histories and cultures comprising Chicago's South Side.
The project brings materials that are typically kept in private collections into public light and discussion. Unique in its focus on home movies from this region, SSHMP aims to build an alternative, accessible visual record, filling gaps in existing written and visual histories, and ensuring that the diverse experiences and perspectives of South Siders will be available to larger audiences and to future generations.

Today, SSHMP presents a uniquely successful model for encouraging local residents to recognize the value of their personal archives, to preserve original film prints in optimal conditions, and to digitize home movies for public access, creative projects and scholarly research. Our film vault currently houses over 600 film reels (8mm, Super 8, 16mm) from 33 South Side families, and our digital archive has expanded to over 12 terabytes of data. The Project offers a robust line-up of public programs that invite students, neighbors, artists and partner organizations to explore and activate the archive in imaginative new ways.

In addition to the incredible support the project has received from the community, SSHMP's work has also been recognized by national film organizations. In 2019, SSHMP received the Advocacy Award from the Association of Moving Image Archivists (AMIA) for raising public consciousness about the importance of archival work and access to media archives.
Arts + Public Life
In Fall 2019, South Side Home Movie Project joined Arts + Public Life at the University of Chicago as an expansion of APL's ongoing commitment to Cultural Preservation. Arts + Public Life is a dynamic hub of exploration, expression, and exchange that centers people of color and fosters neighborhood vibrancy through the arts on the South Side of Chicago. Its Cultural Preservation initiative is a broad and collaborative project to remember, collect, preserve and share back to our communities a range of artifacts and expressions that document, reflect and uplift the lived experiences of Chicago's South Side neighborhoods.
Family Donors
Family archivists, local historians, amateur filmmakers, kids who watched home movies on an 8mm projector - SSHMP donors are family members who wanted to preserve a piece of their family legacy and share it as a piece of Chicago history. Whether they lived on the South Side for generations or only briefly, our donors offer an intimate window into a family's life and a rare look at the lives of South Siders in the 20th century, through their own eyes.
Resources and Funding
South Side Home Movie Project is grateful for the generous support provided by UChicago's Division of Humanities, Humanities Computing, Center for the Study of Race, Politics & Culture (in part by a grant from the Andrew W. Mellon Foundation), Franke Institute for Humanities, Film Studies Center, Women's Board, Reva and David Logan Center for the Arts, Academic Technology Solutions and Office of Civic Engagement's Community Program Accelerator.

SSHMP is also grateful for the vital support provided by the American Council of Learned Societies, the Gaylord and Dorothy Donnelley Foundation, the Graham Foundation for Advanced Studies in the Fine Arts, Illinois Humanities, the Smithsonian National Museum of African American History & Culture, and Elizabeth Crown and Bill Wallace.



Team
Jacqueline Stewart
Founder and Director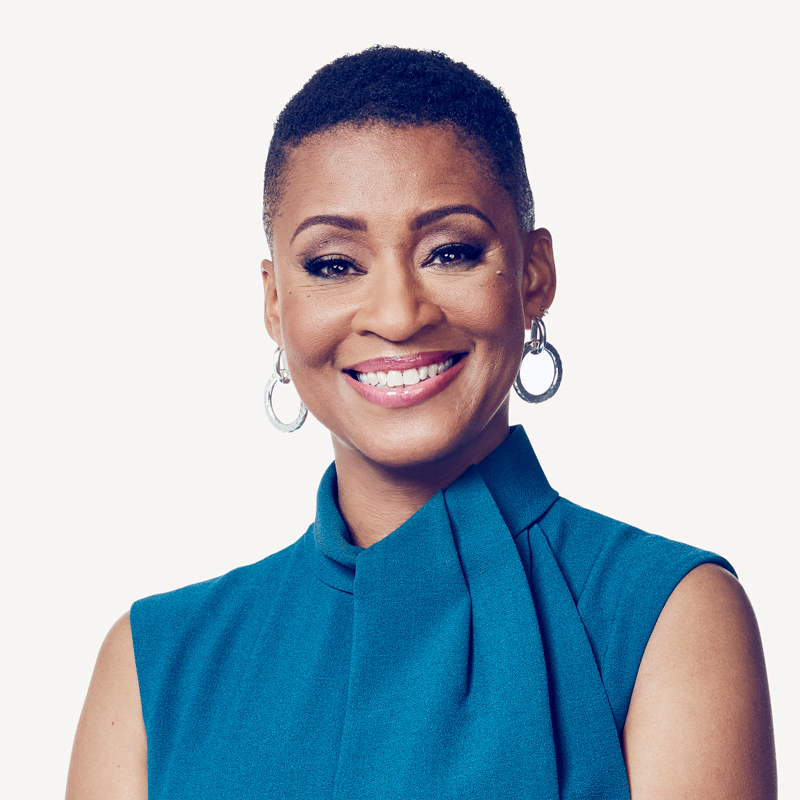 University of Chicago professor of Cinema and Media Studies Jacqueline Stewart (AM '93, PhD '99) is the founder and director of the South Side Home Movie Project. Dr. Stewart's research and teaching explore African American film cultures from the origins of the medium to the present, as well as the archiving and preservation of moving images, and "orphan" media histories, including nontheatrical, amateur and activist film and video. Stewart is Director and President of the Academy Museum of Motion Pictures, and is also the host of Silent Sunday Nights on Turner Classic Movies. She is author of Migrating to the Movies: Cinema and Black Urban Modernity (2005), the co-edited book William Greaves: Filmmaking as Mission (2021), as well as numerous articles and book chapters. She is the co-curator of the L.A. Rebellion Preservation Project at the UCLA Film and Television Archive, and locally, curated both Black Cinema House and Cinema 53, a film series at the historic Harper Theater in Hyde Park.
Justin D. Williams
Project Manager and Archivist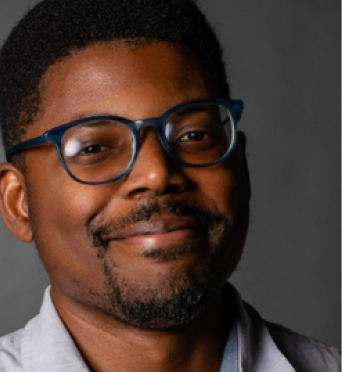 Justin D. Williams (he/him) is a memory-worker, documenter, and an audiovisual archivist. His practice emerges from a mix of in/formal training and apprenticeships in black memory-keeping traditions, art and cultural studies, participatory design, media technology, and archival practices. He enjoys working at the margins of memory and media to recover and share the personal and communal narratives that allow us to find honor, connection, and meaning in the cultural heritage objects we are lucky enough to preserve. As the South Side Home Movie Project's Archivist and Project Manager, Justin is honored to work closely with families to preserve and share their home movies as well as the artists, students, researchers and community members who seek to creative engage and reuse these incredible documents of personal documentation. Justin has worked with Kartemquin Films, the Logan Center's Digital Storytelling Initiative, Community Film Workshop of Chicago, Storycorps, City Bureau, and partnered with dozens of organizations to design and produce digital storytelling projects.
Sabrina Craig
Assistant Director of Community Engagement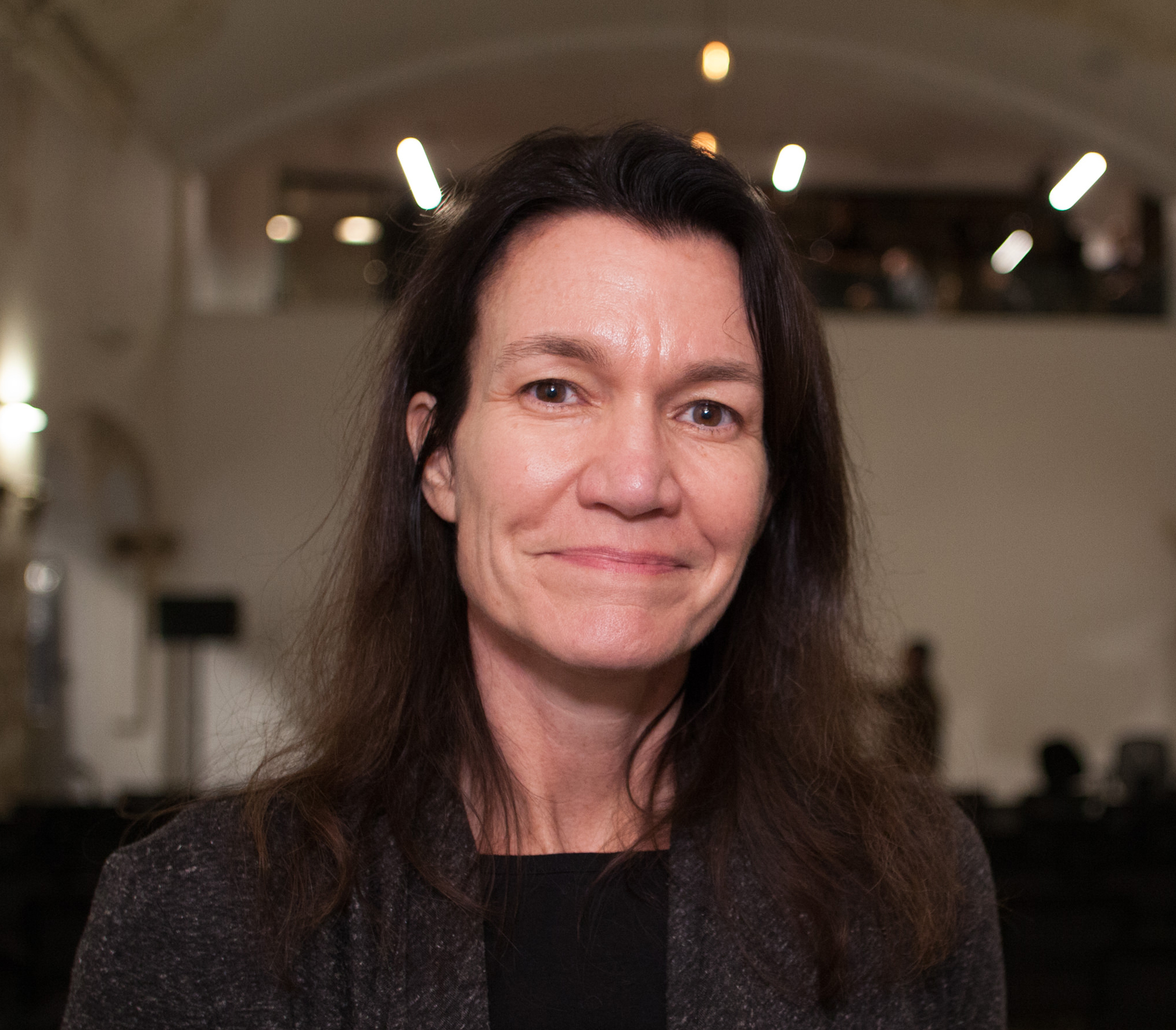 A film programmer in Chicago for over 20 years, Sabrina Craig (she/her) has developed scores of community-based screenings, innovative film programs, and opportunities to engage with local and national media artists at sites across the city, including the University of Chicago's Logan Center for the Arts, Green Line Performing Arts Center, Hyde Park's Harper Theater, Stony Island Arts Bank, Black Cinema House, Women in the Director's Chair Film Festival, and colleges and community centers throughout the Midwest. As director of community engagement for the South Side Home Movie Project, she has developed a robust line-up of hands-on workshops, screenings, virtual events and exhibitions that activate these archival films by bringing them back into the public sphere in a range of settings. Previous projects include a youth media literacy curriculum used in Chicago public high schools and the Juvenile Temporary Detention Center. She served two years as Chair of the LSC of her daughter's public school. MA, Northwestern University, Radio/TV/Film; BA, Pomona College, Language and Society.
Camille "Ami" Townson
Processing Archivist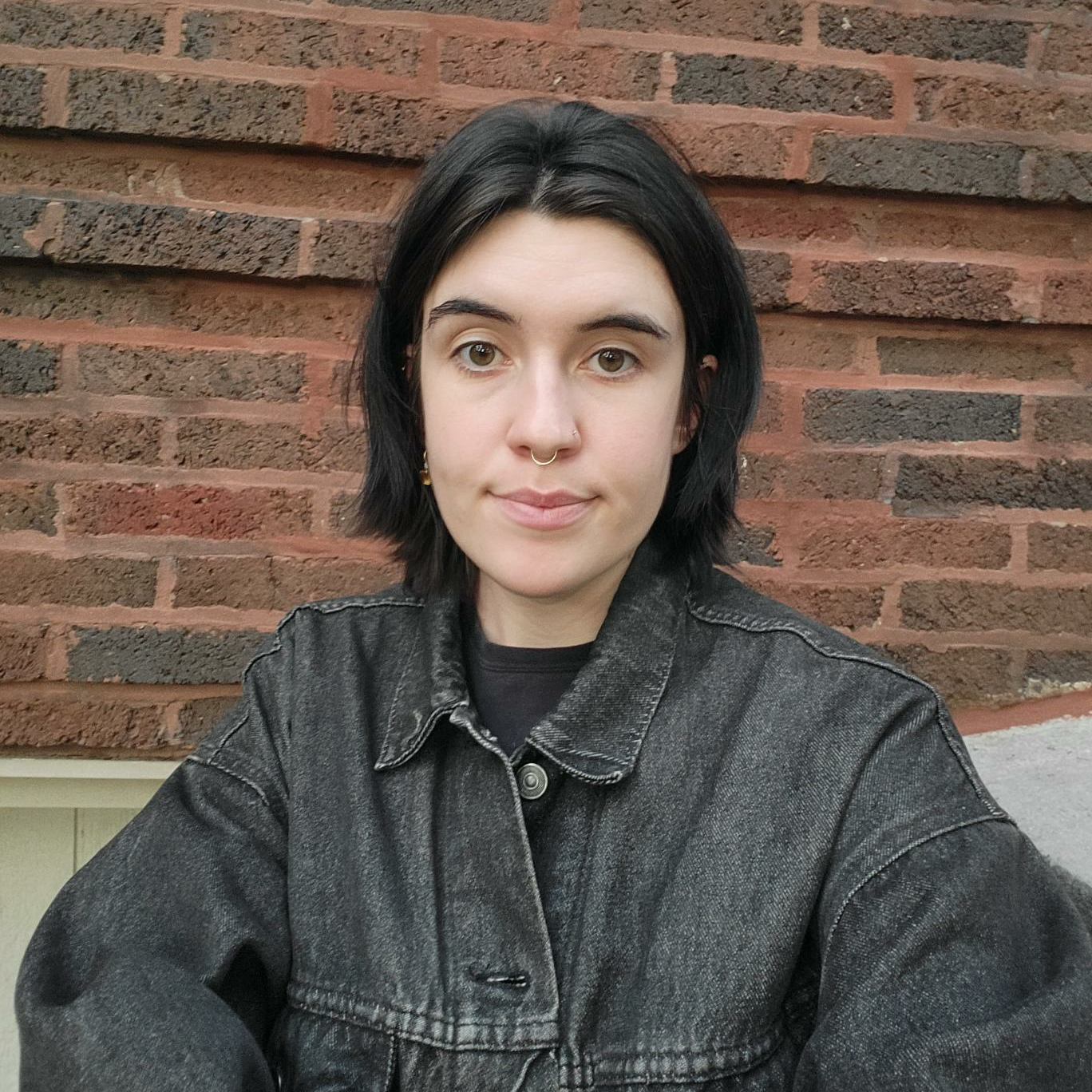 Camille "Ami" Townson (they/them) is a digital audiovisual archivist and community organizer. They were a 2022 AMIA Pathways Fellow with SSHMP and are grateful to be assisting with such a unique body of work. They earned their B.S. in Cognitive Science: Human-Computer Interaction and Design from University of California at San Diego ('20) and specialize in user experience, digital accessibility, and critical gender studies. They are most interested in intimate history-making and increasing community access to archival material.
Avery LaFlamme
Graduate Student Intern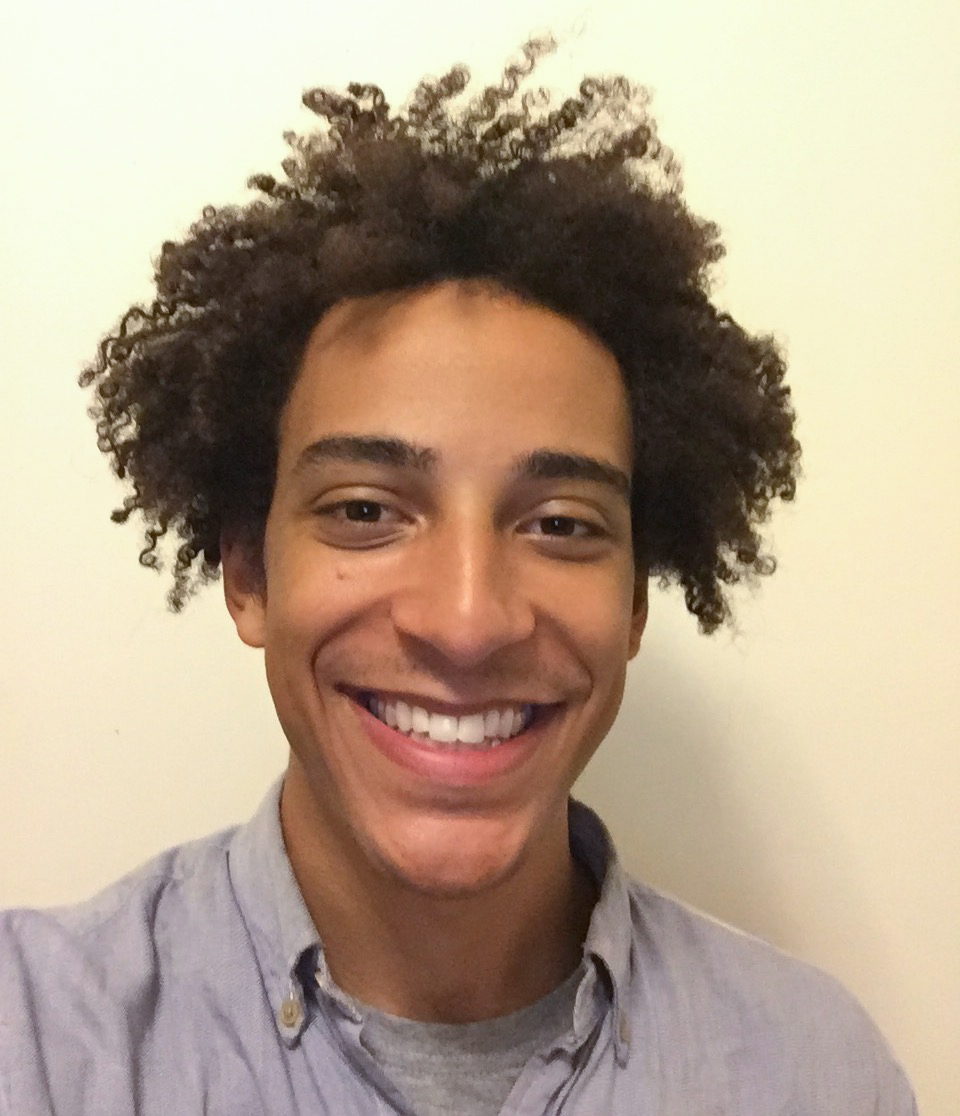 Avery LaFlamme is a 4th year PhD student in the Department of Cinema and Media Studies at the University of Chicago. His work focuses on Black film history and Black documentary and nonfiction filmmaking. His work at SSHMP supports archival initiatives and public programming.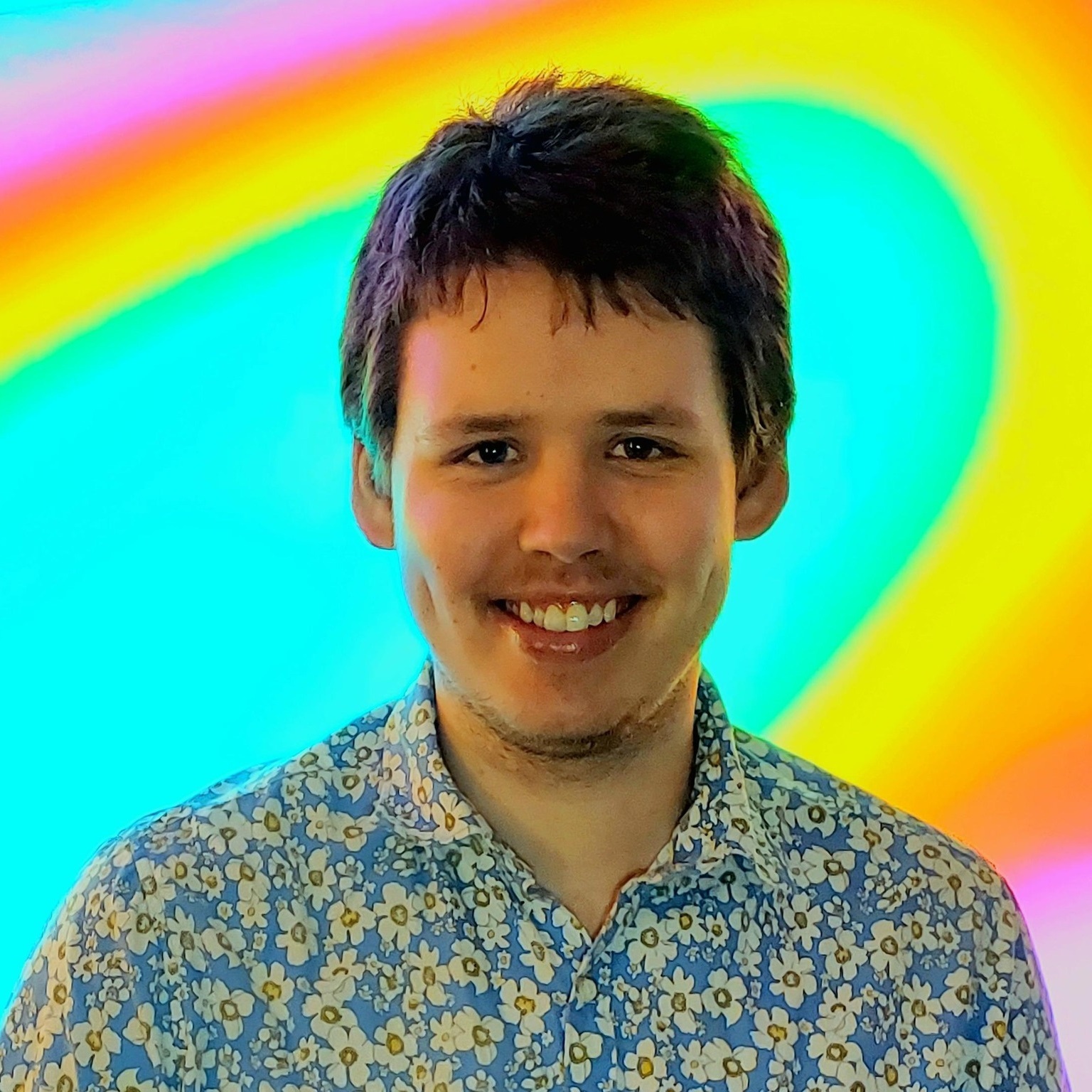 Hugo Ljungbäck (he/him) is a Swedish video artist, film curator, and media scholar. His research focuses on the intersection of video art, media archaeology, and the archive, and examines the materiality of the moving image and its processes of mediation. His videos regularly explore queer subjectivities and tell underrepresented stories about intimacy, coercion, surveillance, and historical memory. He is a PhD Student in Cinema and Media Studies at the University of Chicago and holds an MFA in Studio Art from UNC Chapel Hill ('22) and a BFA in Film from UW-Milwaukee ('20).