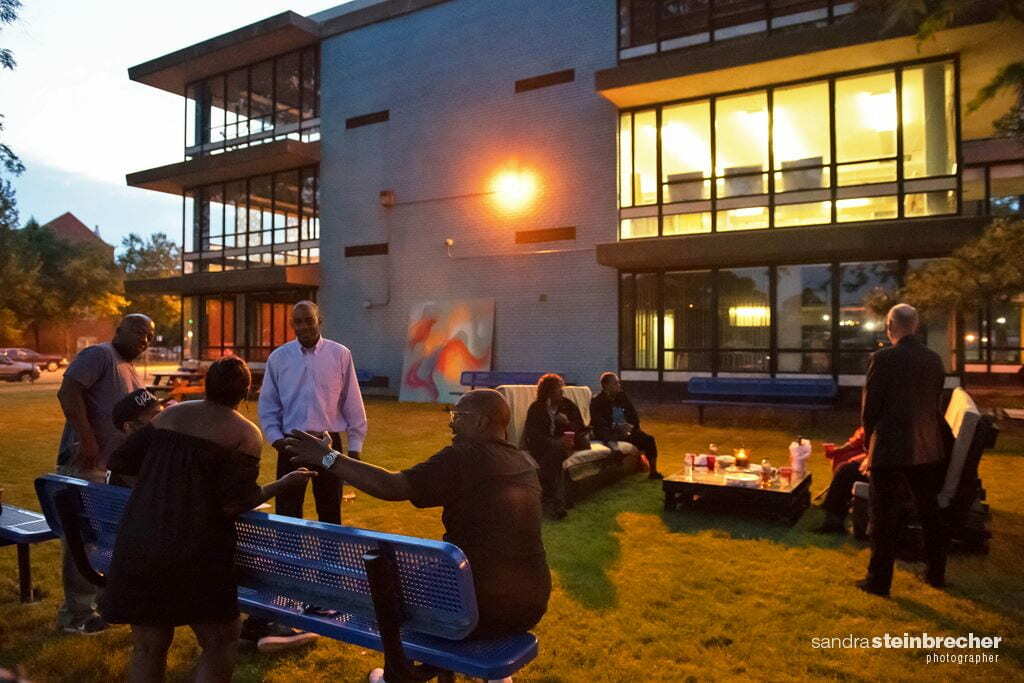 Revisit 1963, the NAACP March in Memorial for Medgar Evers, the Bud Billiken Parade and the Chicago Public School Boycott, as SSHMP archival films play during this activation of the former Anthony Overton Elementary School by Creative Grounds. Free!
How can art, design, and architecture catalyze the repurposing of closed Chicago Public Schools? This is the question we're exploring through Creative Grounds , a multi-year initiative led by Borderless Studio . For the past year, Creative Grounds has ran programming at the former Anthony Overton Elementary School in the Bronzeville neighborhood of Chicago – from small group dialogues and collaborative workshops to social gatherings.
Closed in 2013, and purchased in 2015 by the Washington Park Development Group, the school remains vacant before new construction begins on its next life as the Overton Business and Technology Incubator. During this period, we're excited to invite artists, designers, and architects to activate vacant classrooms with projects honoring and celebrating Overton's past, present, and future. Throughout the summer of 2018, Creative Grounds hosted monthly activation days and networking events to bring life into the space once again – and invited teams to work collaboratively in design installations to activate each of these classrooms in a project called 8×3: Art + Architecture.
On September 22, we will open Overton's doors to the community in a public celebration of artists' and designers' work on display in classrooms as well as the school's longstanding presence as a valuable community asset, continuing its legacy well into the future.
We want you to be part of this story! Join this celebration that will include Bronzeville's finest food, artists, and DJ Sadie Woods. We want this celebration to serve as an example of how other closed Chicago Public Schools serve as community beacons of life, art, and culture – even in their shuttered state.