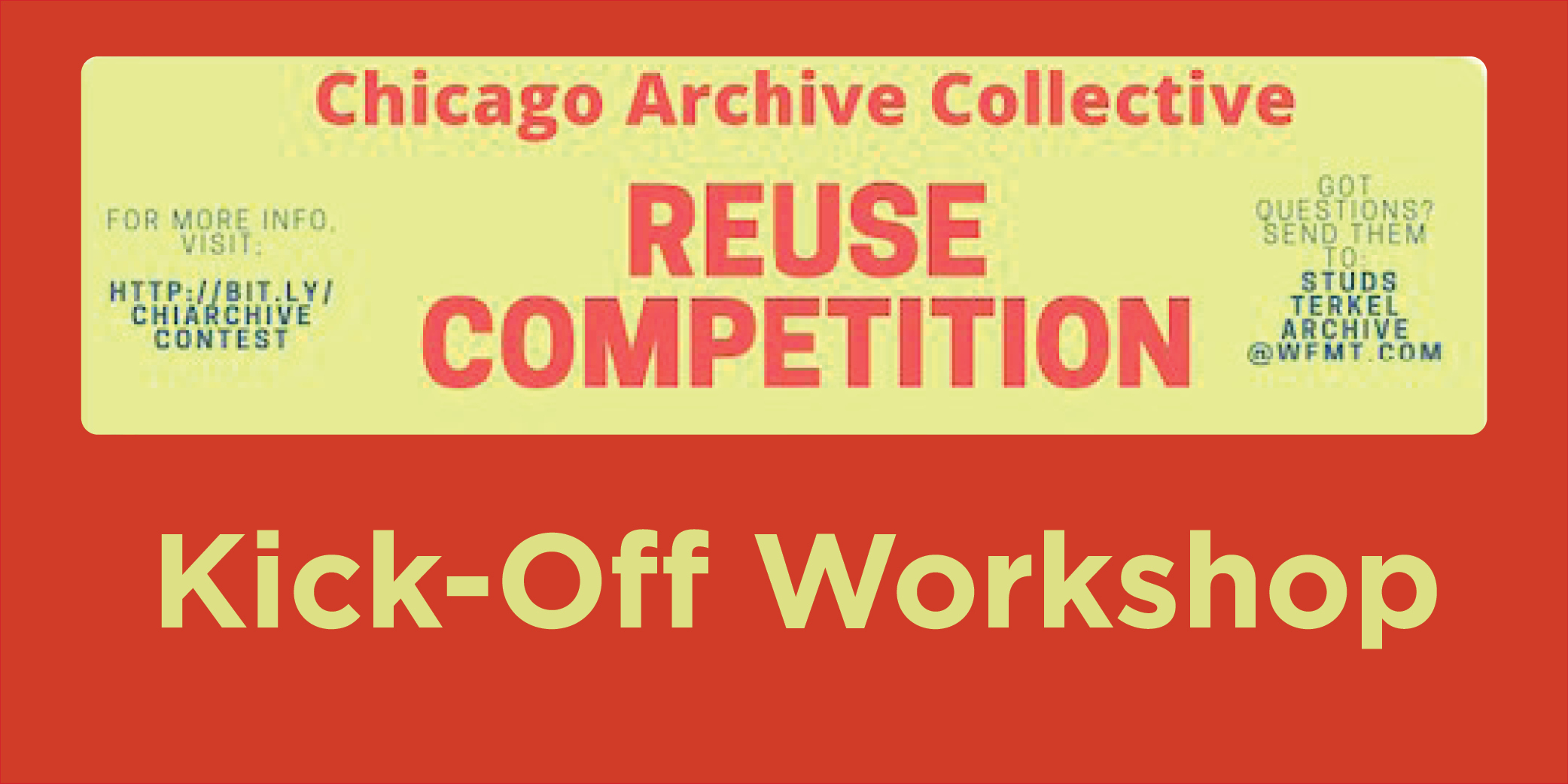 Three archives - the Studs Terkel Radio Archive, South Side Home Movie Project, and Media Burn - have collected a subset of programs from our vaults that we are making available on a limited time, project specialized basis for YOU! Any interested participant can download the programs from our directory and create their own absolutely original, reuse project. At our kickoff event, our program managers will give a brief introduction to our archives and the collection we are making available. We will then discuss why archives matter, what archival reuse is, and what sort of possibilities you could do in your own project.
Want to learn a little more about the archives sponsoring this project and talk with some of the other participants about their creative process? Come to any of our workshops in our educational series! These are a time in which our contest managers can share a little bit of their expertise and help you along with parts of your project, as well as for you to ask your own questions!
View all the details and sign up for workshops here: https://studsterkel.wfmt.com/d...