Everyday Resistance: Archiving Your Family History: A Preservation Workshop
Jun. 28, , 2018 2018
6:30pm CDT
Rsvp
View All Events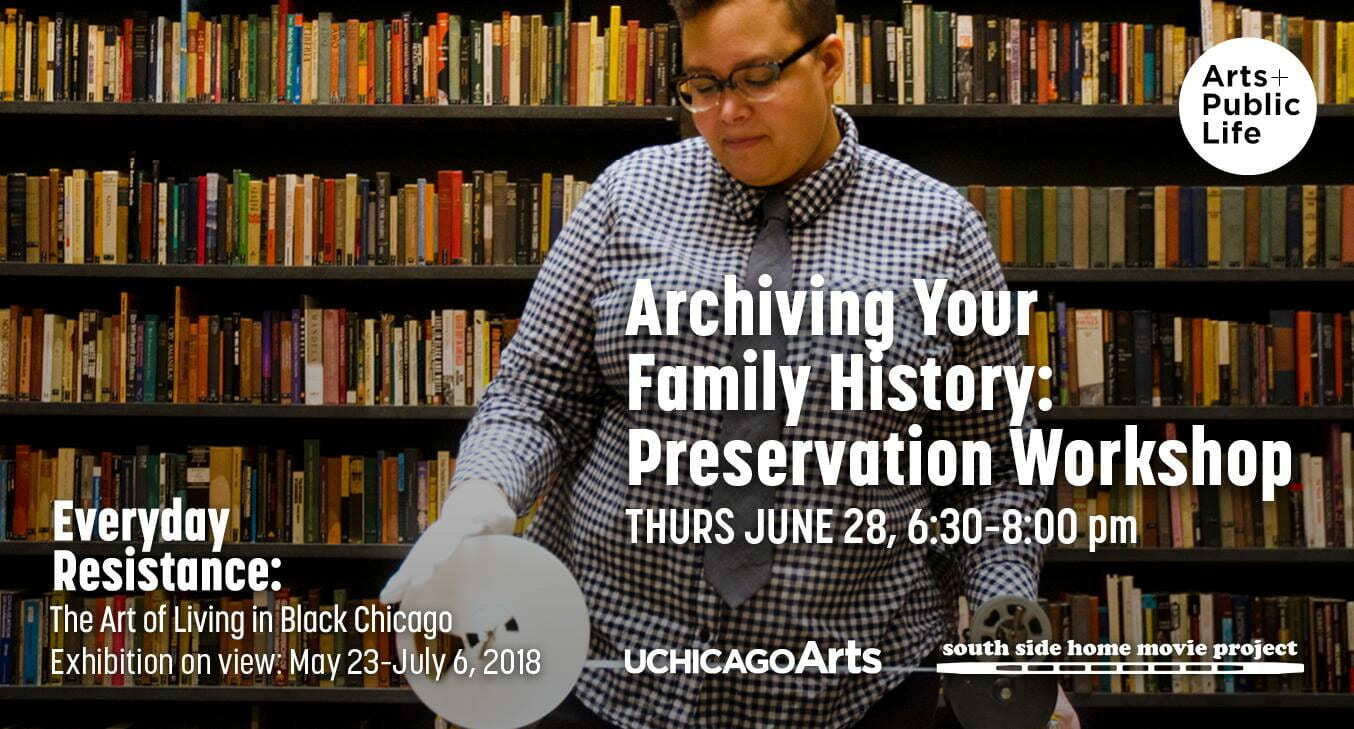 The South Side Home Movie Project's archivist Candace Ming and a team of film preservationists, Brian Belak, Collections Manager and Client Services Director, Chicago Film Archives, and Dan Erdman, Archivist, Media Burn Independent Video Archive, will lead a workshop on how to care for, preserve, and catalog your family's archival materials whether they be film, video, documents or photographs. The team will inspect, assess and make recommendations on maintaining your family's historic records in the best conditions. Families who choose to contribute 8mm, Super-8 and 16mm films to the SSHMP archive will receive free digital copies. Complete information on donation available on-site.
This program is in conjunction with the exhibition "Everyday Resistance: The Art of Living in Black Chicago" on view at the Arts Incubator through July 6, 2018. Home movies by amateur South Side filmmakers animate a domestic space, offering a visual record of leisure, performativity and an aesthetic of Blackness from the 1940s through the 1980s. For a complete schedule of programs, please visit: http://bit.ly/EverydayResistance.
Presented by Arts + Public Life with the South Side Home Movie Project.
—
Arts + Public Life, an initiative of UChicago Arts, builds creative connections on Chicago's South Side through artist residencies, arts education, and artist-led projects and events. We envision a robust, collaborative, and meaningful relationship between the University of Chicago and the South Side's vibrant civic, cultural, and artistic communities. Learn more at: arts.uchicago.edu/apl.