Everyday Resistance: Social Dance + Music: Black Celebrations
Jul. 06, , 2018 2018
6:30pm - 9:00pm CDT
rsvp
View All Events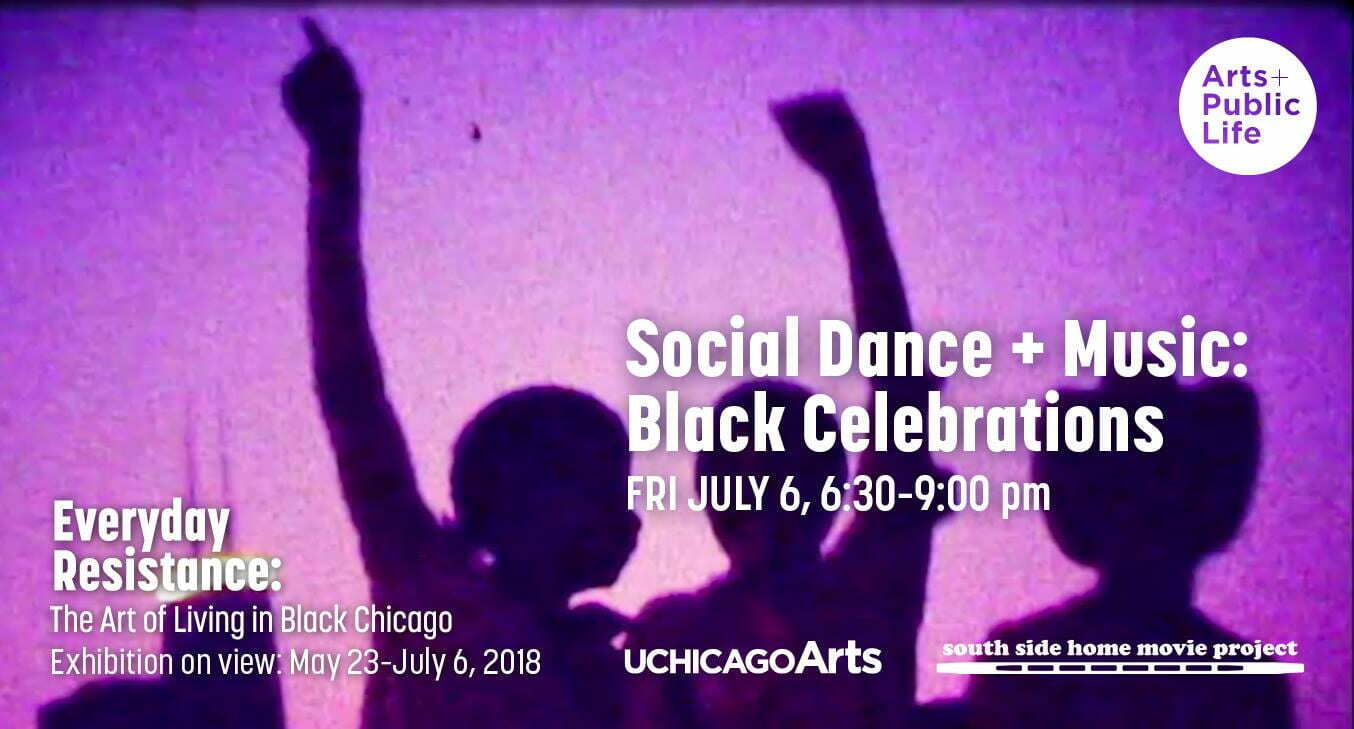 Explore Black celebrations with a screening of films from various SSHMP collections that spotlight social dances including the Twist, Watusi, and Bopping, as well as the 1979 Gloria Gaynor concert at Chicago Fest. Discussion led by Ayana Contreras and Arif Smith along with other artists about Black dance and the relationship between song and dance within a range of vernacular expressions.
This program is part of the closing reception for the exhibition "Everyday Resistance: The Art of Living in Black Chicago" on view at the Arts Incubator through July 6, 2018. Home movies by amateur South Side filmmakers animate a domestic space, offering a visual record of leisure, performativity and an aesthetic of Blackness from the 1940s through the 1980s. For a complete schedule of programs, please visit: http://bit.ly/EverydayResistance.
Presented by Arts + Public Life with the South Side Home Movie Project.
—
Arts + Public Life, an initiative of UChicago Arts, builds creative connections on Chicago's South Side through artist residencies, arts education, and artist-led projects and events. We envision a robust, collaborative, and meaningful relationship between the University of Chicago and the South Side's vibrant civic, cultural, and artistic communities. Learn more at: arts.uchicago.edu/apl.