Everyday Resistance: South Side Sisterhood
Jun. 14, , 2018 2018
6:30pm CDT
RSVP
View All Events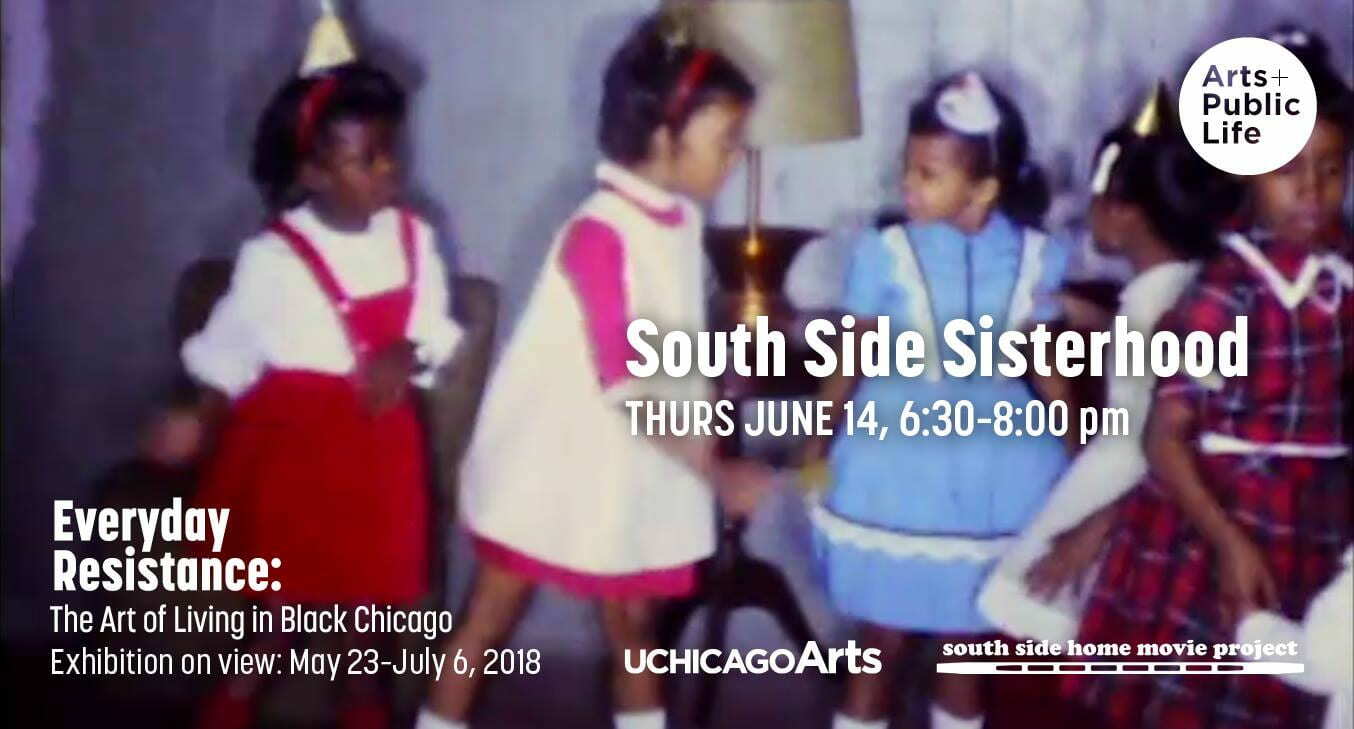 This meditation on sisterhood will feature curated home footage of children and teens with a special focus on girlhood from the South Side Home Movie Project collections. Sisters Miriam Petty, Audrey Petty, and Jill Petty will share stories about family traditions and growing up on the South Side. Leading the conversation, Jacqueline Stewart will raise questions and broadly consider gender and youth culture as it relates to documenting the Black image.
This program is in conjunction with the exhibition "Everyday Resistance: The Art of Living in Black Chicago" on view at the Arts Incubator through July 6, 2018. Home movies by amateur South Side filmmakers animate a domestic space, offering a visual record of leisure, performativity and an aesthetic of Blackness from the 1940s through the 1980s. For a complete schedule of programs, please visit: http://bit.ly/EverydayResistance.
Presented by Arts + Public Life with the South Side Home Movie Project.
—
Arts + Public Life, an initiative of UChicago Arts, builds creative connections on Chicago's South Side through artist residencies, arts education, and artist-led projects and events. We envision a robust, collaborative, and meaningful relationship between the University of Chicago and the South Side's vibrant civic, cultural, and artistic communities. Learn more at: arts.uchicago.edu/apl.