Filmmaking on the South Side | Chicago Humanities Festival
Aug. 02, 2021
7:00pm - 9:00pm CDT
RSVP
View All Events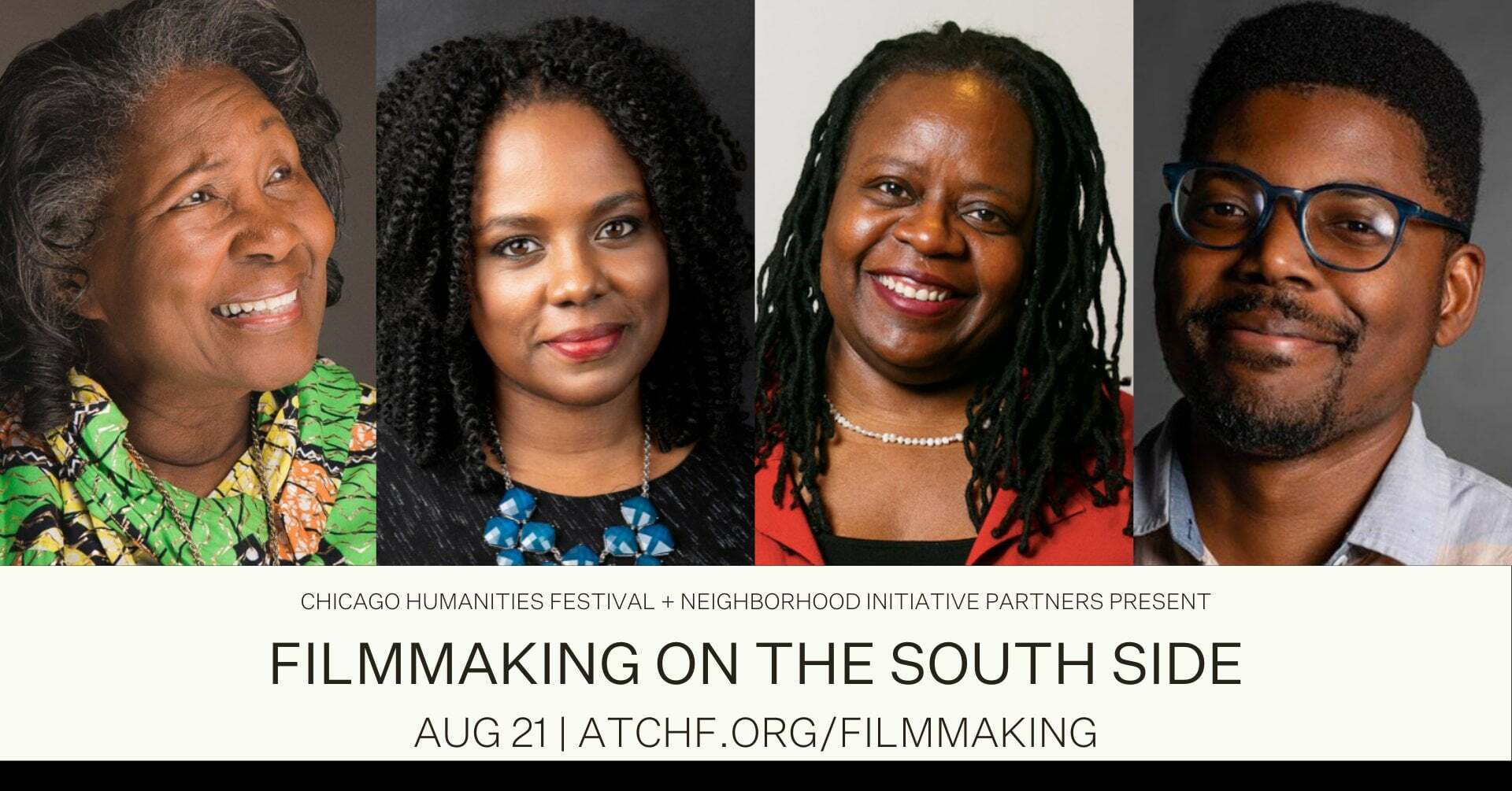 Presented by Chicago Humanities Festival
Click here for details and free registration
Filmmaking is flourishing in Chicago, including across neighborhoods on the South Side. Join us for a conversation about the development of community-based film resources and infrastructure in the area, with a focus on how Chicago's film scene is evolving to support local women and nonbinary Black and brown artists. This event will feature a screening of short works, including an episode of Spinning Home Movies by Rae Chardonnay, Save Our School, and Change the Name.
Join Justin Williams (South Side Home Movie Project), Yvonne Welbon (Sisters in Cinema), and Michelle Kennedy (Chicago South Side Film Festival) to talk about filmmaking on the South Side with moderator Margaret Caples (Community Film Workshop), followed by a screening of new short films!
DJ Rae Chardonnay will spin from 6-7pm with South Side home movies projected on-screen.

Event details:
This program is part of CHF's Neighborhood Initiative. Click here for complete event details and free registration info. Please reach out to tickets@chicagohumanities.org with any questions.
Masks are required in indoor spaces. Masks will be available on site in case you forget yours. A COVID-19 vaccination tent will be located on site. Sign up information will be sent to registered guests.