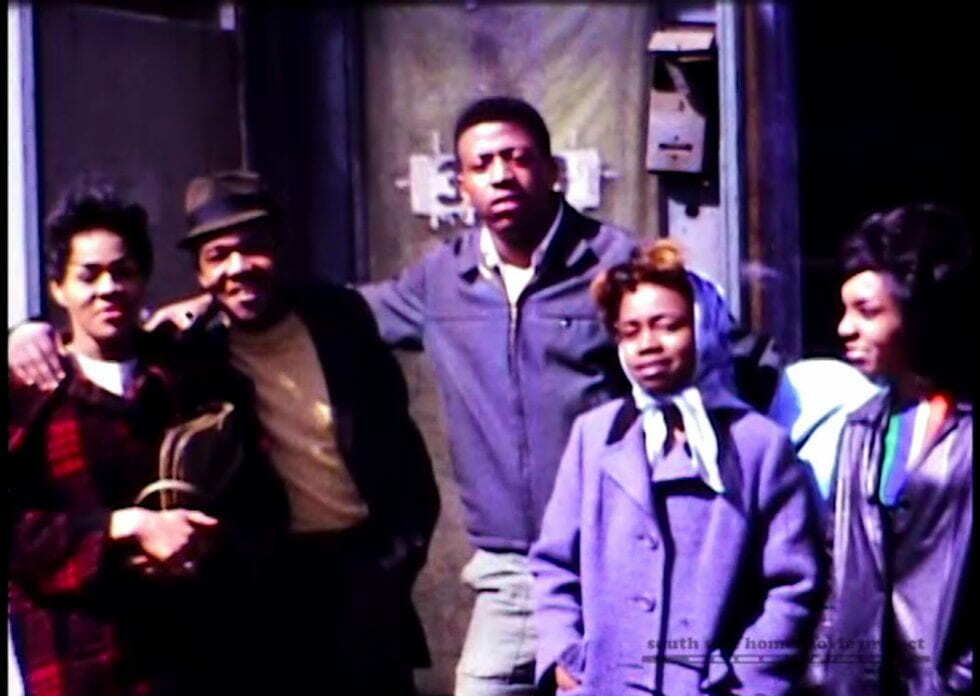 They recently partnered to include archival home movies from Chicago in O'Shay's award-winning film Unapologetic. They will share clips from the film and from the SSHMP collections that O'Shay explored, and will discuss ways that archives and filmmakers can partner to create social impact. They'll also talk about evolving perspectives on documenting movements, the act of filmmaking as a way to insert marginalized communities into the archive, the value and specificity of local Chicago archives, and more. Sign up for free tickets on Eventbrite!
The South Side Home Movie Project (SSHMP) is a five-part initiative to collect, preserve, digitize, exhibit, and research home movies made by residents of Chicago's South Side neighborhoods. We aim to build an alternative, accessible visual record, filling gaps in existing written and visual histories, and ensuring that the diverse experiences and perspectives of South Siders will be available to larger audiences and to future generations. For more information: https://sshmp.uchicago.edu/
Unapologetic:
After two police killings, Black millennial organizers challenge a Chicago administration complicit in state violence against its Black residents. Told through the lens of Janaé and Bella, two fierce abolitionist leaders, Unapologetic is a deep look into the Movement for Black Lives, from the police murder of Rekia Boyd to the election of mayor Lori Lightfoot. For details: https://www.unapologeticfilm.com/
Ashley O'Shay is a DP and documentarian based in Chicago, IL, whose work focuses on illuminating marginalized voices. She has produced work for national brands, including Lifetime, Ford Motor Company, Boost Mobile, KQED, and Dr. Martens. Most recently, she filmed the final episode of Dr. Martens' "Tough As You" series, starring the band Phony Ppl, accruing over 65K views on social and web. In 2019, she co-produced the Chicago episode of KQED' award-winning series "If Cities Could Dance," which became one of their most viewed episodes to date. Her work also appeared in the critically-acclaimed Lifetime docuseries Surviving R. Kelly. Although she has crafted many short films, Unapologetic is her first venture into the feature world, and she could not be more excited to help portray this powerful narrative.
This event is free to attend. Media Burn is a 501(c)3 nonprofit, and they depend on donations to continue their work. Please consider making a donation along with your ticket signup, or at mediaburn.org/donate, or by texting MEDIABURN to 44321.