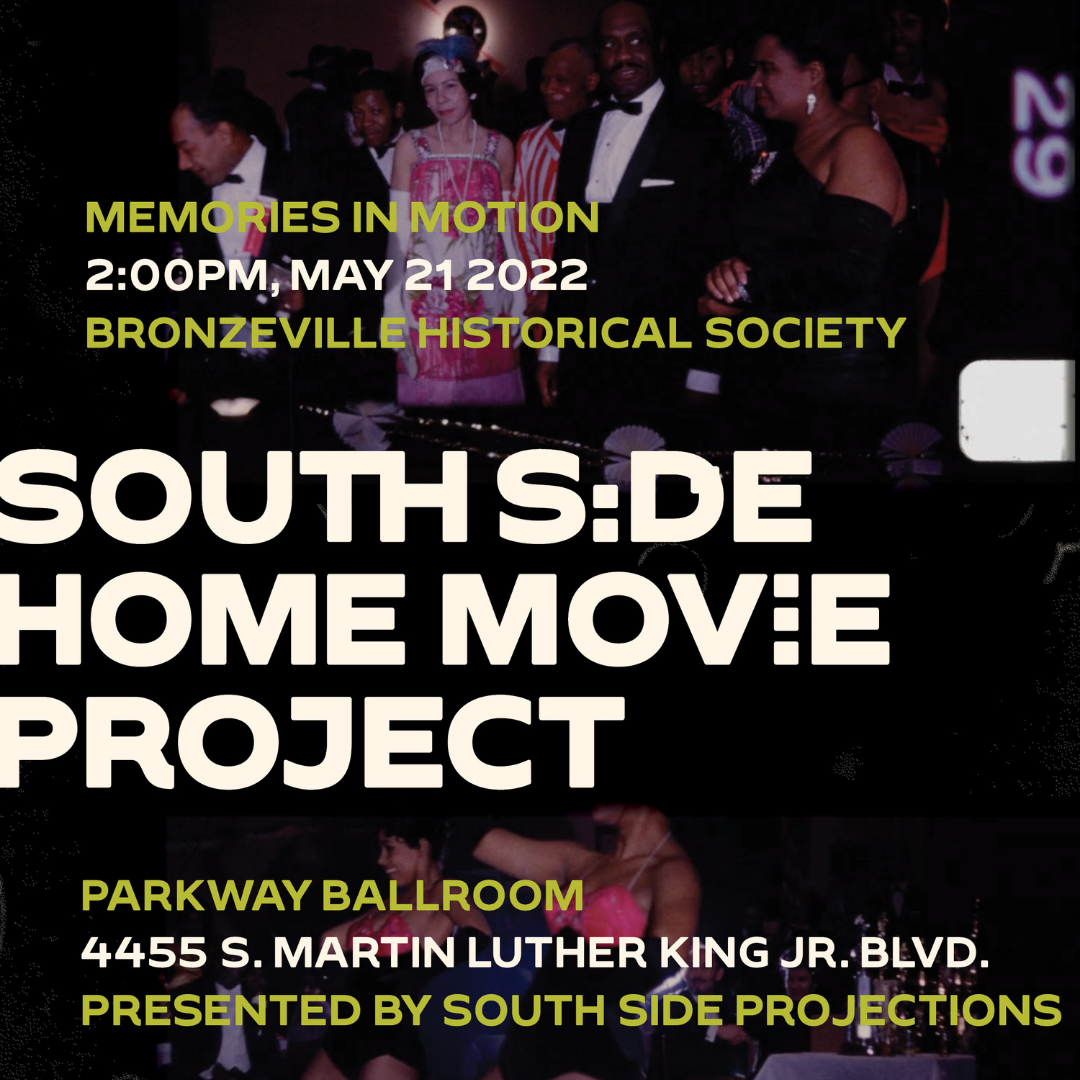 Presented by South Side Projections, the South Side Home Movie Project, and the Bronzeville Historical Society.
A screening of South Side home movies, featuring newly preserved films
of Bronzeville nightlife in the 1950s, including footage from the Parkway Ballroom, followed by conversation with families who have donated their home movies to South Side Home Movie Project.
Now a daily facet of modern life, filming ourselves and sharing our recordings has its roots in home moviemaking, a tradition of self-representation that started nearly 100 years ago. First introduced in 1923, small-gauge film gave millions of consumers the ability to create and share moving-image documentation of their lives and pastimes. In Chicago, home movie makers captured a range of details about everyday neighborhood life in the city, from fashion to food to the ways people walk down the street.

The South Side Home Movie Project (SSHMP), a local initiative to collect, preserve, digitize, exhibit and research small-gauge home movies made by residents of Chicago's South Side neighborhoods, seeks to increase understanding of amateur filmmaking practices, and of the many histories these films contain.

Featuring film clips from the 1920s-1980s, this session invites attendees to imagine new ways to experience and remember Chicago's South Side through these rarely seen moving images. Families who have donated their films to the SSHMP will be on hand to narrate their films and share the experience of preserving their home movies and seeing them on screen for the first time in decades.