Memories in Motion: A Workshop and Screening of South Side Home Movies
Oct. 24, , 2022 2022
1:00pm - 3:00pm CDT
View All Events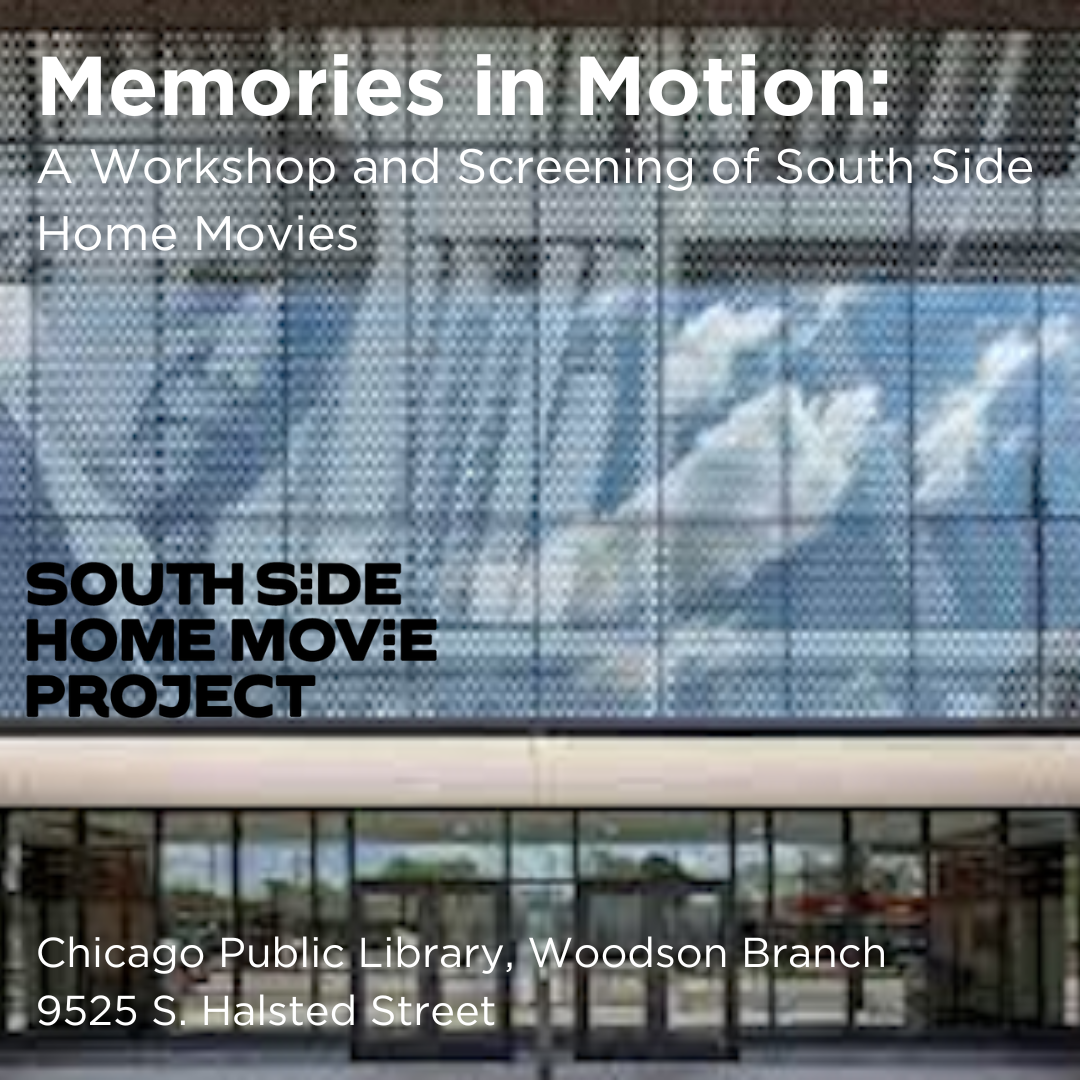 Details and registration here.

A screening of South Side home movies, featuring home made films from the Washington Heights and Roseland neighborhoods in the 1940s-1970s. The Merrifield Family of Princeton Park will be on hand to narrate their films and share the experience of preserving their home movies and seeing them on screen for the first time in decades. The program will also include information about how to preserve your home movies with SSHMP, and an opportunity to contribute your memories to the archive's database through easy "community cataloging" tools.
Now a daily facet of modern life, filming ourselves and sharing our recordings has its roots in home moviemaking, a tradition of self-representation that started nearly 100 years ago. First introduced in 1923, small-gauge film gave millions of consumers the ability to create and share moving-image documentation of their lives and pastimes. In Chicago, home movie makers captured a range of details about everyday neighborhood life in the city, from fashion to food to the ways people walk down the street.
The South Side Home Movie Project (SSHMP), a local initiative to collect, preserve, digitize, exhibit and research small-gauge home movies made by residents of Chicago's South Side neighborhoods, seeks to increase understanding of amateur filmmaking practices, and of the many histories these films contain.