Opening of Everyday Resistance: The Art of Living in Black Chicago
May. 23, , 2018 2018
6:00pm CDT
RSVP
View All Events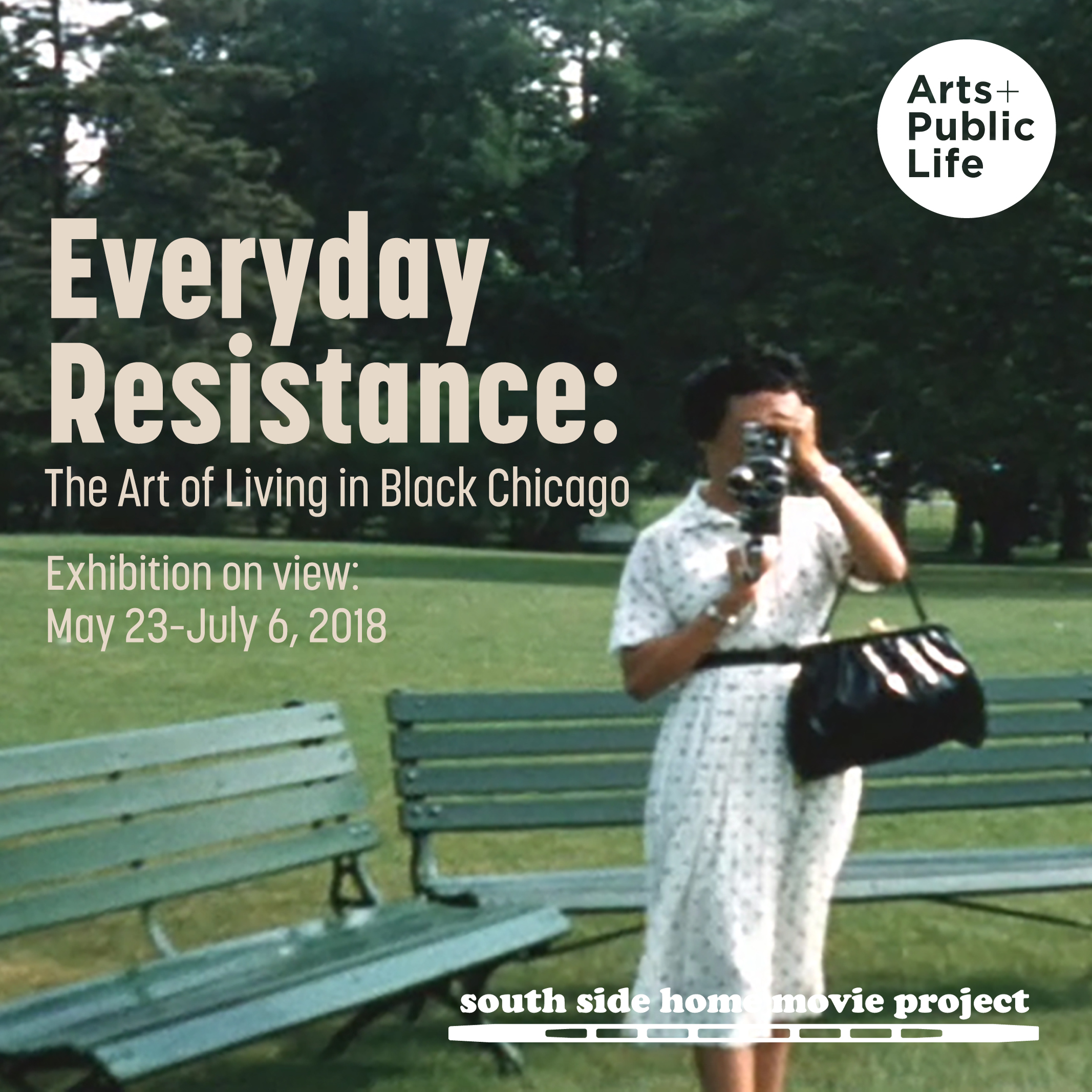 Exhibition on view May 23–July 6, 2018

South Side Home Movie Project presents an exhibition of private film footage gathered from residents of Chicago's South Side neighborhoods. In collaboration with Arts and Public Life, this exhibition features home movies captured by amateur South Side filmmakers animating a domestic space and offering a visual record and aesthetic of blackness from the 1940s through the 1970s. This rich visual inheritance tells us much about black control over the black image and gives viewers the opportunity to witness moments of leisure and performativity lived within the constraints and confines of racism and anti-blackness.
Stay tuned for announcements about additional public programs and screening that address the themes of celebration, domesticity, youth culture, contested spaces, and preservation.
Image: Film still from the Dr. Helen Nash Collection, courtesy of the South Side Home Movie Project
—
Arts Incubator | 302 E. Garfield Blvd. Chicago, IL 60637
Gallery hours: WED-FRI 12:00–6:00 PM | FREE
Arts + Public Life, an initiative of UChicago Arts, builds creative connections on Chicago's South Side through artist residencies, arts education, and artist-led projects and events. We envision a robust, collaborative, and meaningful relationship between the University of Chicago and the South Side's vibrant civic, cultural, and artistic communities. Learn more at: arts.uchicago.edu/apl.