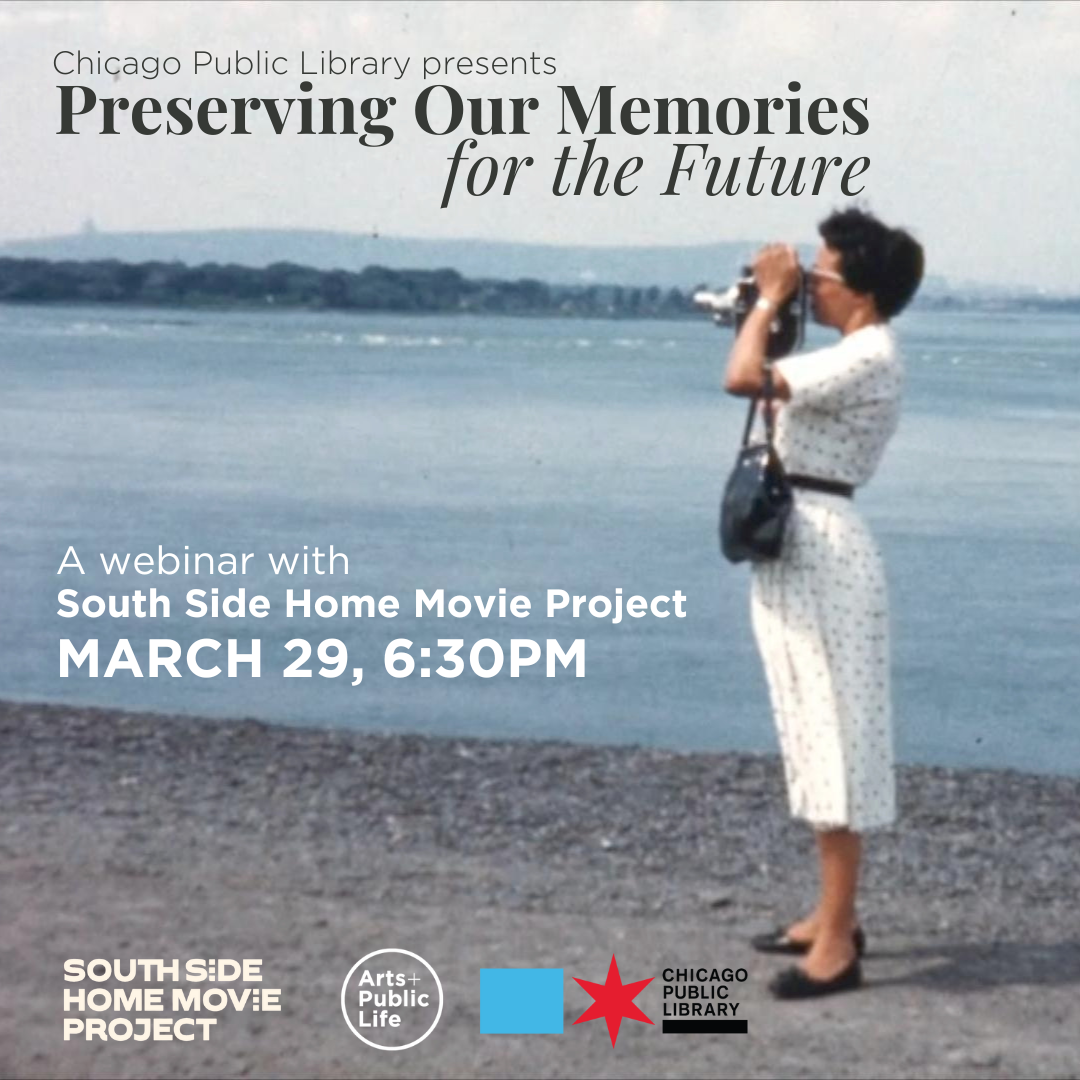 Special note: This session will debut SSHMP's new Community Tagging Tools, which let you add your own memories to the home movie database and identify the people, places and events you recognize. For the first time, Chicagoans from across the city are invited to try out this custom crowd-sourcing interface so that your stories become part of SSHMP's virtual archive. Join us for a live demonstration and hands-on orientation to this new way to contribute your memories to Chicago's history.
Home movies capture a range of details about everyday neighborhood life in Chicago, from fashion to food to how people walk down the street. During moments of social change, they also show historic events from a unique perspective, revealing what it was like to watch Myrlie Evers
receive a posthumous award for her husband Medgar in Grant Park in 1963,or to visit the Wall of Respect in Grand Boulevard in 1968.
The South Side Home Movie Project has been collecting and preserving home movies from Chicago's South Side neighborhoods since 2005, and now holds over 700 of these rare glimpses of South Side life in their local film archive. For Women's History Month, join the SSHMP team in partnership with Chicago Public Library for a virtual guided tour of the project, featuring home movies with women both behind and in front of the camera, from the 1920s-1980s.
How to Attend
This event is on Zoom; please register by 3:00 pm on 3/29. Only one registration per household is needed. You'll receive an email link to the secure Zoom link before the event. Automatic transcription is included in all CPL events using Zoom.
Accessibility
Need sign language interpretation or other accessibility assistance for this event? Please call (312) 747-8184 or email access@chipublib.org to request accommodations. Requests must be made at least 14 business days before the event.

Image
Dr. Helen Nash filming at Niagara Falls, 1959, from the Dr. Helen Nash Collection.