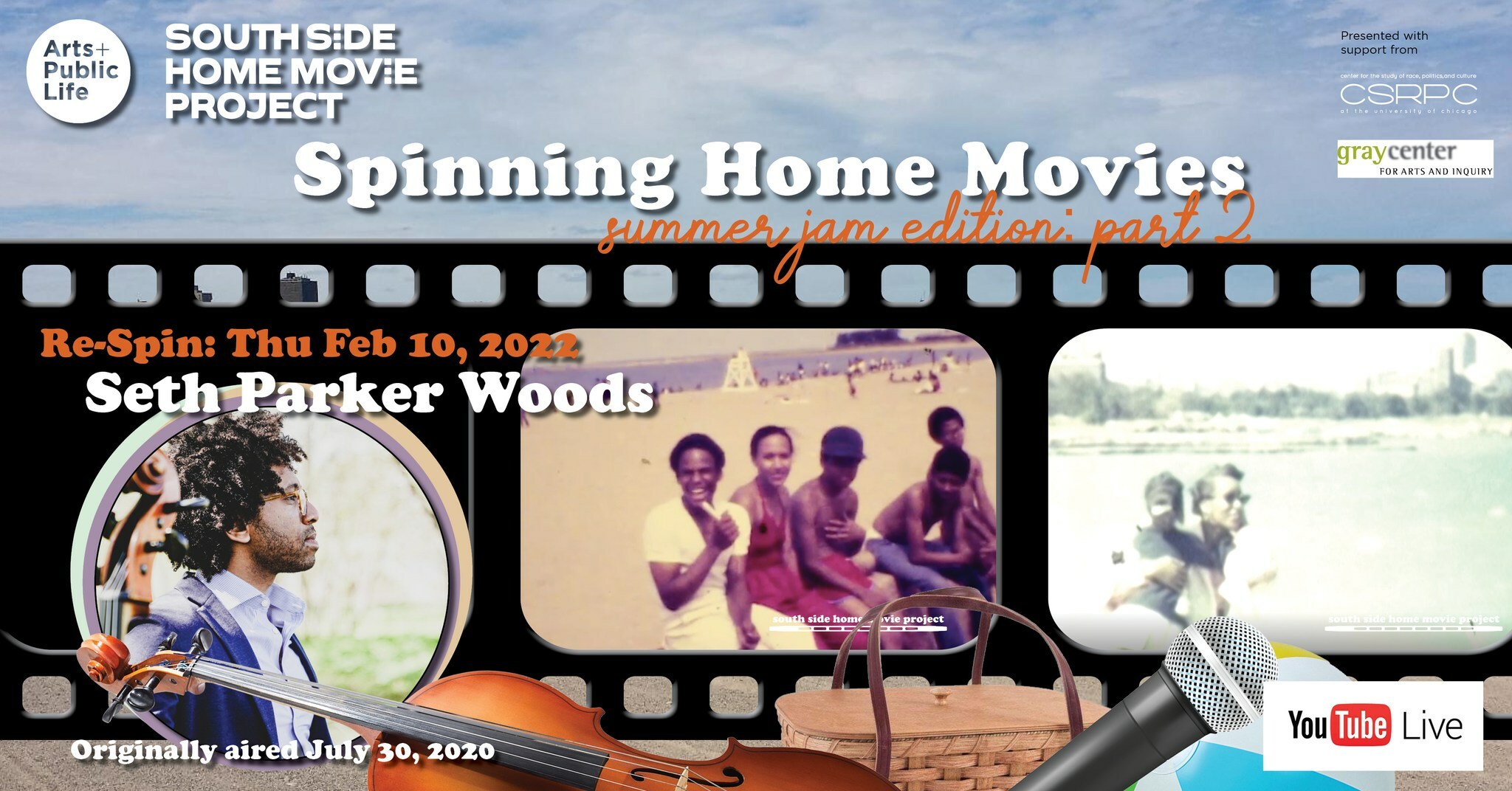 With film clips spanning five decades and sounds ranging from "Yellowstone loons calling" to Alice Coltrane, Parker Woods' mix layers his own original compositions, performances, and field recordings from Yellowstone National Park, archival audio from the home movies, and recorded music from indie and big label musicians over vivid, poignant home movie scenes to create three distinct movements: "Life Before," "Forces in Motion" and "Lemons into…". Under this framework, this uniquely complex episode concurrently functions as a nod to Zora Neale Hurston as Woods traces an evolving sense of intimacy throughout his curated motifs.
Hailed by The Guardian as "a cellist of power and grace" who possesses "mature artistry and willingness to go to the brink," cellist Seth Parker Woods has established a reputation as a versatile artist straddling several genres. In addition to solo performances, he has appeared with the Ictus Ensemble (Brussels, BE), Ensemble L'Arsenale (IT), zone Experimental (CH), Basel Sinfonietta (CH), New York City Ballet, Ensemble LPR, Orchestra of St. Luke's, and the Seattle Symphony. A fierce advocate for contemporary arts, Woods has collaborated and worked with a wide range of artists ranging from the likes of Louis Andriessen, Elliott Carter, Heinz Holliger, G. F. Haas, Helmut Lachenmann, Klaus Lang, and Peter Eötvos to Peter Gabriel, Sting, Lou Reed, Dame Shirley Bassey, and Rachael Yamagata to such visual artists as Ron Athey, Vanessa Beecroft, Jack Early, Adam Pendleton, and Aldo Tambellini.
Presented in partnership with the Center for the Study of Race, Politics, and Culture (CSRPC) and the Gray Center at the University of Chicago.