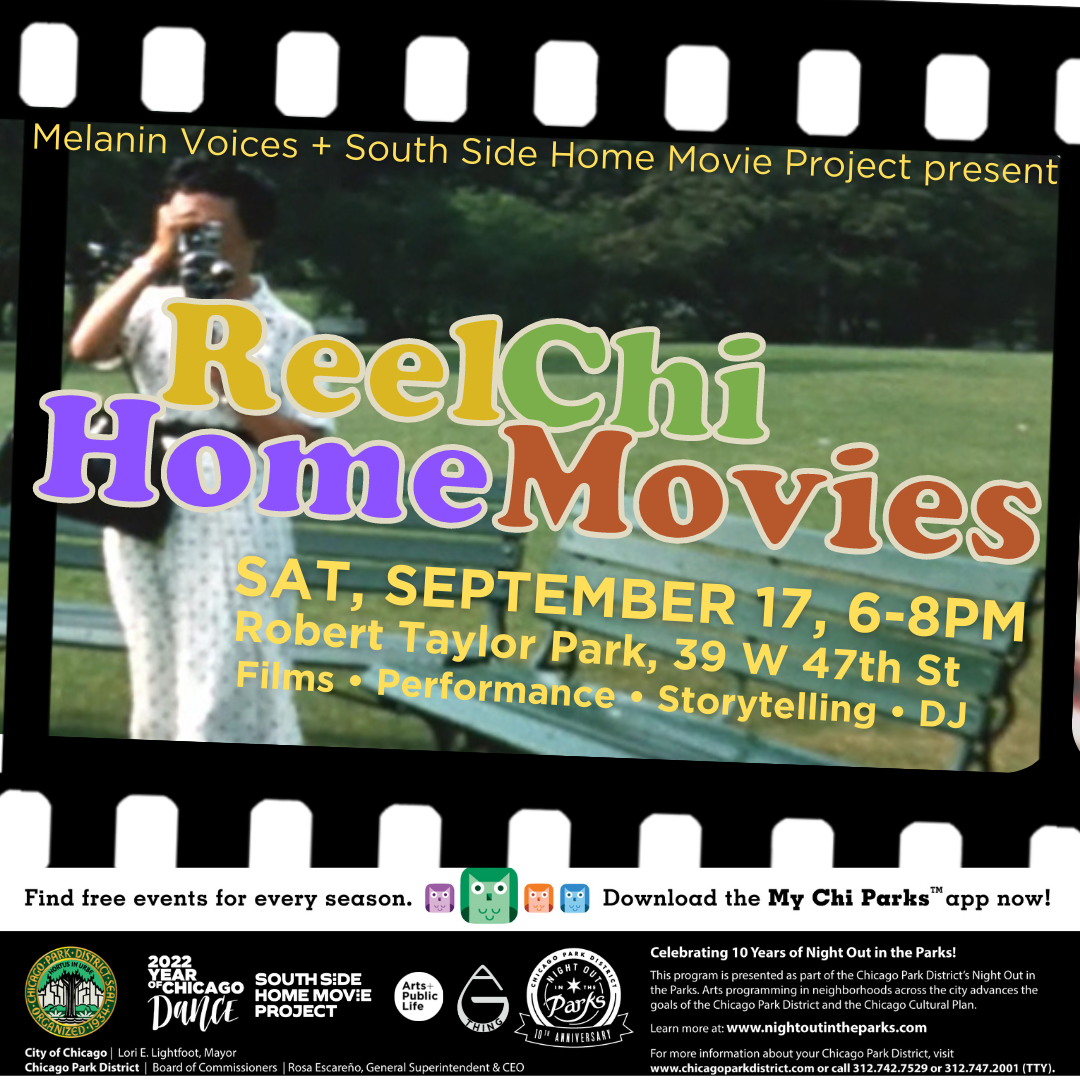 Melanin Voices, in partnership with the South Side Home Movie Project, presents "Reel Chi Home Movies," a free community film screening, performance and storytelling event in the parks, featuring locally archived home movies from the 1930s-1980s, paired with original creative work by Black artists from the South Side of Chicago, celebrating Black joy and amplifying cultural vibrancy on the South Side. The program is part of the Chicago Park District's Night Out in the Parks series, supported by the Mayor's Office and Chicago Department of Cultural Affairs and Special Events. The events are for all ages - bring a lawn chair or a blanket!
Melanin Voices is a performance collective series purposed to showcase local, unsung BIPOC voices to highlight the narratives illuminated from their writings. Melanin Voices and SSHMP have partnered to center the talents of young Black artists and create a space of cultural celebration as part of the Night Out in the Parks program.
Celebrating 10 years, the 2022 Night Out in the Parks program presents cultural events year-round in neighborhood parks throughout the city. The Chicago Park District in partnership with over 100 local artists and organizations, present engaging events and performances that enhance quality of life across Chicago and amplify the artistic and cultural vibrancy in every neighborhood. Through multiple disciplines, which include theater, music, movies, dance, site-specific work, nature programs, and community festivals, the series aims to support Chicago-based artists, facilitate community-based partnerships and programs, cultivate civic engagement, and ensure equity in access to the arts for all Chicagoans.