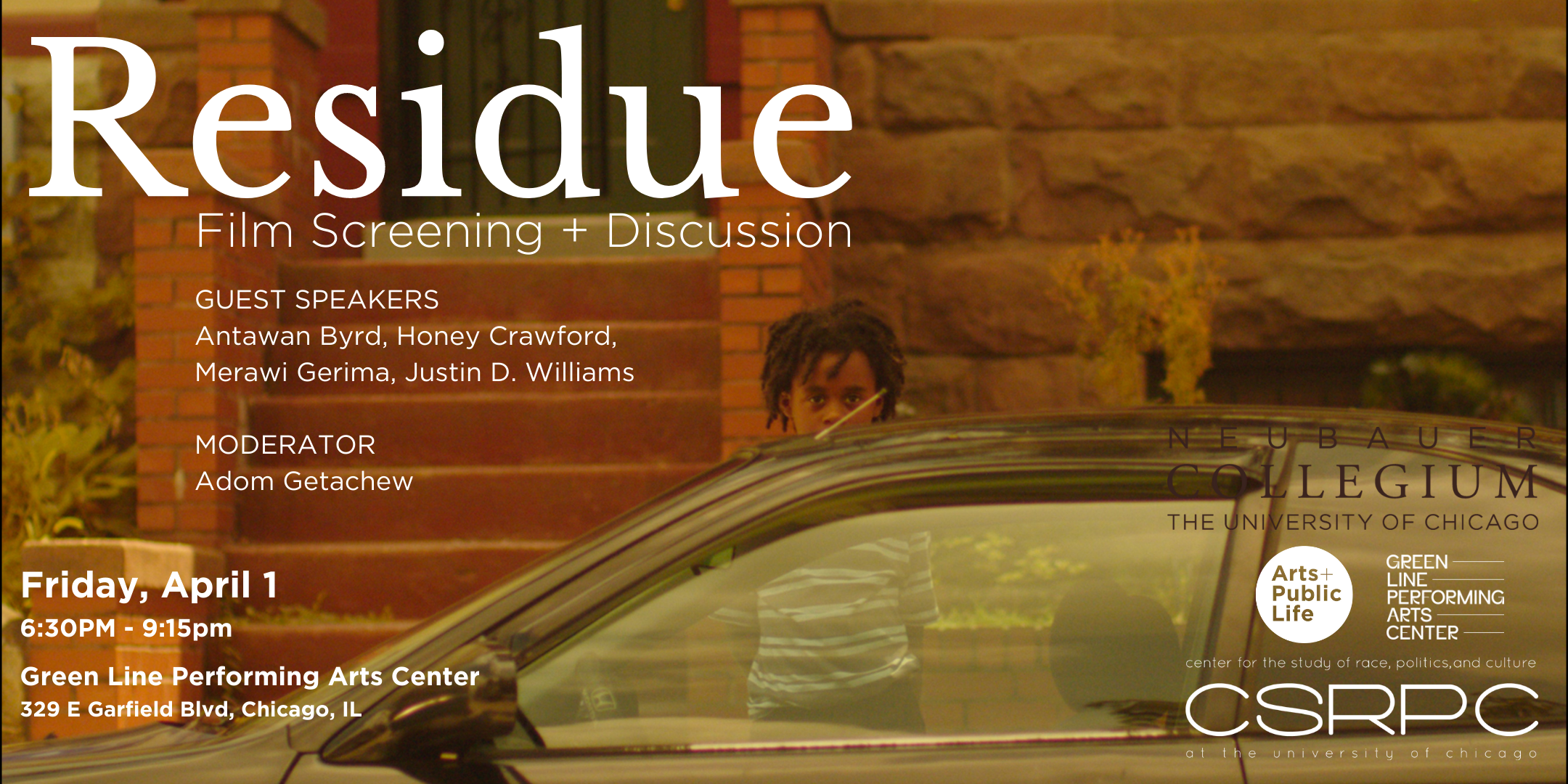 About the Speakers
Antawan Byrd is the Weinberg Fellow in Art History at Northwestern University and Associate Curator of Photography and Media at the Art Institute of Chicago. He specializes in modern and contemporary art of Africa and the African diaspora with a particular focus on histories of photography, sound, urbanism, and popular culture.
Honey Crawford is Harper-Schmidt Fellow and Collegiate Assistant Professor in Theater and Performance Studies at the University of Chicago. She specializes in Afro Brazilian cultural performance as both a scholar and practitioner, exploring intersections between ritual performance and self-making through a repertoire that includes carnival, media activism, radical theater, and the performance of everyday life.
Merawi Gerima is a filmmaker from Washington, DC. This origin informs his work and his community-centered orientation. Residue, his first feature, was a communal endeavor, made possible primarily by the effort of the people it attempts to portray.
Adom Getachew (moderator) is Assistant Professor of Political Science at the University of Chicago. Her research interests include theories of race and empire, global Black political thought, and postcolonial political theory.
Justin D. Williams is the Project Manager and Archivist at the South Side Home Movie Project. He is a facilitator of multimedia projects that study personal and communal narratives in order to preserve and elevate their importance in our society. His broad background in arts and culture spans media technology, program management, documentary production, archiving, and community engagement.