South Shore Night: Chicago Humanities Festival
Nov. 07, , 2018 2018
5:30pm - 7:15pm CDT
tickets
View All Events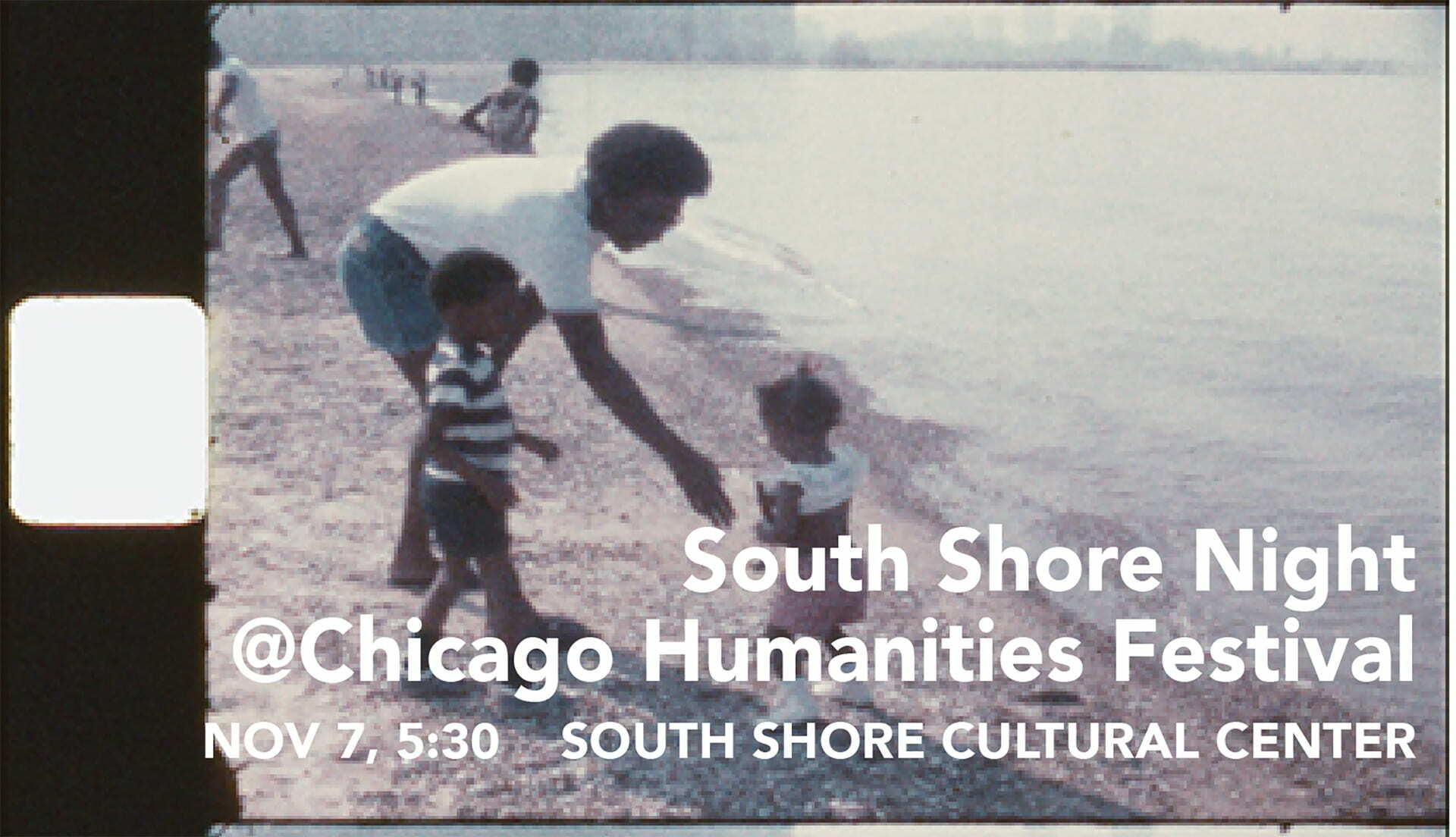 Got a box of 8mm, Super-8, or 16mm reel-to-reel gathering dust in a basement, garage or Granny's attic? The South Side Home Movie Project would like a word with you. Join us for South Shore Night, a program of the Chicago Humanities Festival's 2018 FallFest, featuring director Jacqueline Stewart and the SSHMP team showing a selection of home movies inspired by CHF's theme, Graphic!. In celebration of International Home Movie Day, you are invited to bring your own 8mm family films for inspection and projection by our professional archivist.
For one admission, you'll have the opportunity to explore three programs in the South Shore Cultural Center, including Tonika Lewis Johnson discussing the "map twins" she discovered with her Folded Map project, in dialogue with urban designer Paola Aguirre; and Jahmal Cole and Amanda Seligman in conversation about the history of Chicago's neighborhood block clubs, and the power of block club signs as their visual signifiers.
South Shore Night is presented with the support of The Center for the Study of Race, Politics & Culture at the University of Chicago; Chicago Park District; Leadership Greater Chicago; Metropolitan Planning Council and The Weinberg/Newton Gallery.