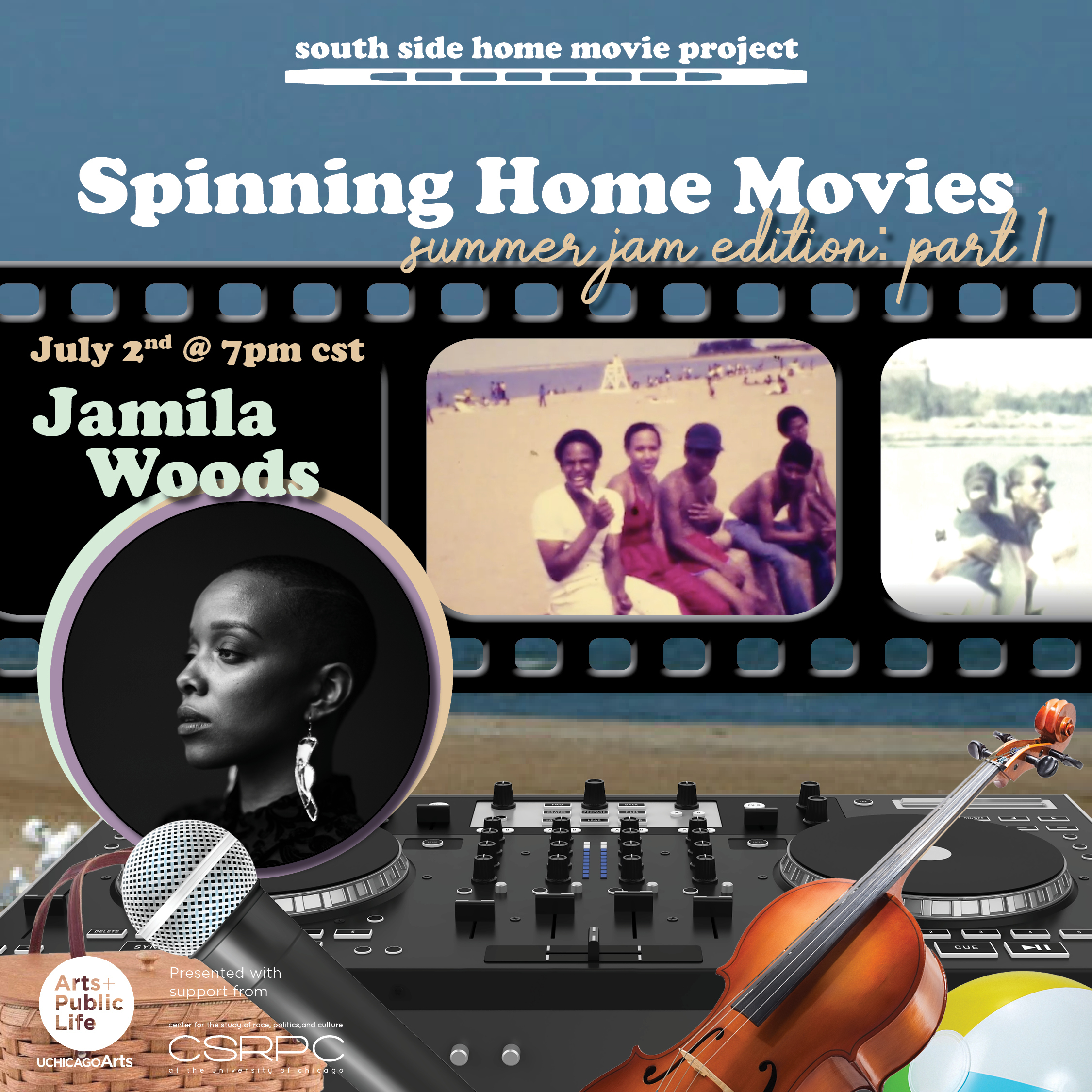 Spinning Home Movies is back for a special two-part Summer Jam Edition, starting with Jamila Woods on Thursday, July 2nd! Tune into Facebook Live with Arts + Public Life to experience "an ode to inner space," a 30-minute set of vintage home movie footage from the South Side Home Movie Project digital archives, curated and sound-tracked by Chicago's own singer, songwriter and poet Jamila Woods.
"In these archival family videos, the act of recording is an act of love. To press record is to say, "I want to remember you, I wish you to be remembered." I was captivated by the idea of Black folks seeing each other through the camera, framing each other. The way these moving portraits make us wonder about the subject's inner thoughts, feelings, wishes, dreams & invite us to recall our own. Paired with songs that put me in an emotional & reflective space, this collection of sounds & images is a spell to celebrate & protect Black interiority." – Jamila Woods
Featured home movies include clips from the Lynette Frazier, Dr. George Reed Jr., Leroy Roberson, Jean Patton, Alsup Smith and Ellis McClelland Collections.