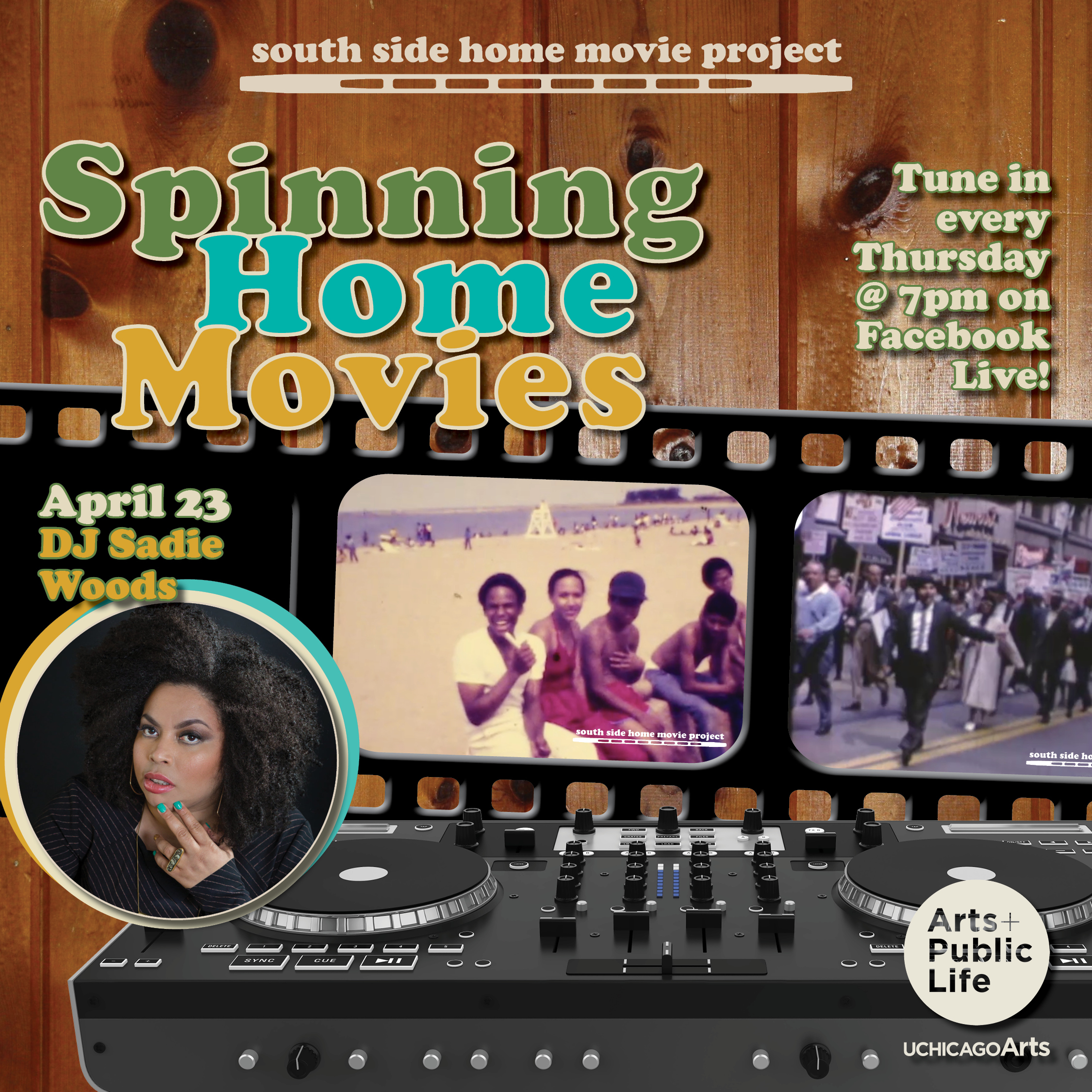 South Side Home Movie Project invites you to tune into Facebook Live with Arts + Public Life every Thursday night at 7pm to experience a unique program of vintage home movie footage from the South Side Home Movie Project, sound-tracked by some of Chicago's top DJs.
"By Your Side," this week's set from Sadie Woods, invites us into sunlit backyard barbecues, the warm glow of a crowded living room, a summer picnic under the trees, with a smoldering soundtrack that melds moments of intimacy across decades. Featured home movies include clips from the Frazier, Merrifield, Patton, Buford, Roberson, Maxwell and Ellis Family Collections.

Multidisciplinary artist, curator and deejay Sadie Woods focuses primarily on social movements and resistance, and producing collaborations within communities of difference. She has exhibited her work and deejayed nationally and internationally. Publications include Harald Szeemann Méthodologie Individuelle published by JRP Ringier with Le Magasin—Centre National d'Art Contemporain de Grenoble, in collaboration with the Department of Curating Contemporary Art, Royal College of Art, London. She is currently Faculty at the School of the Art Institute, Residents Orchestrate Project Manager at the Chicago Sinfonietta, and resident deejay on Vocalo 91.1FM and Lumpen Radio 105.5FM.