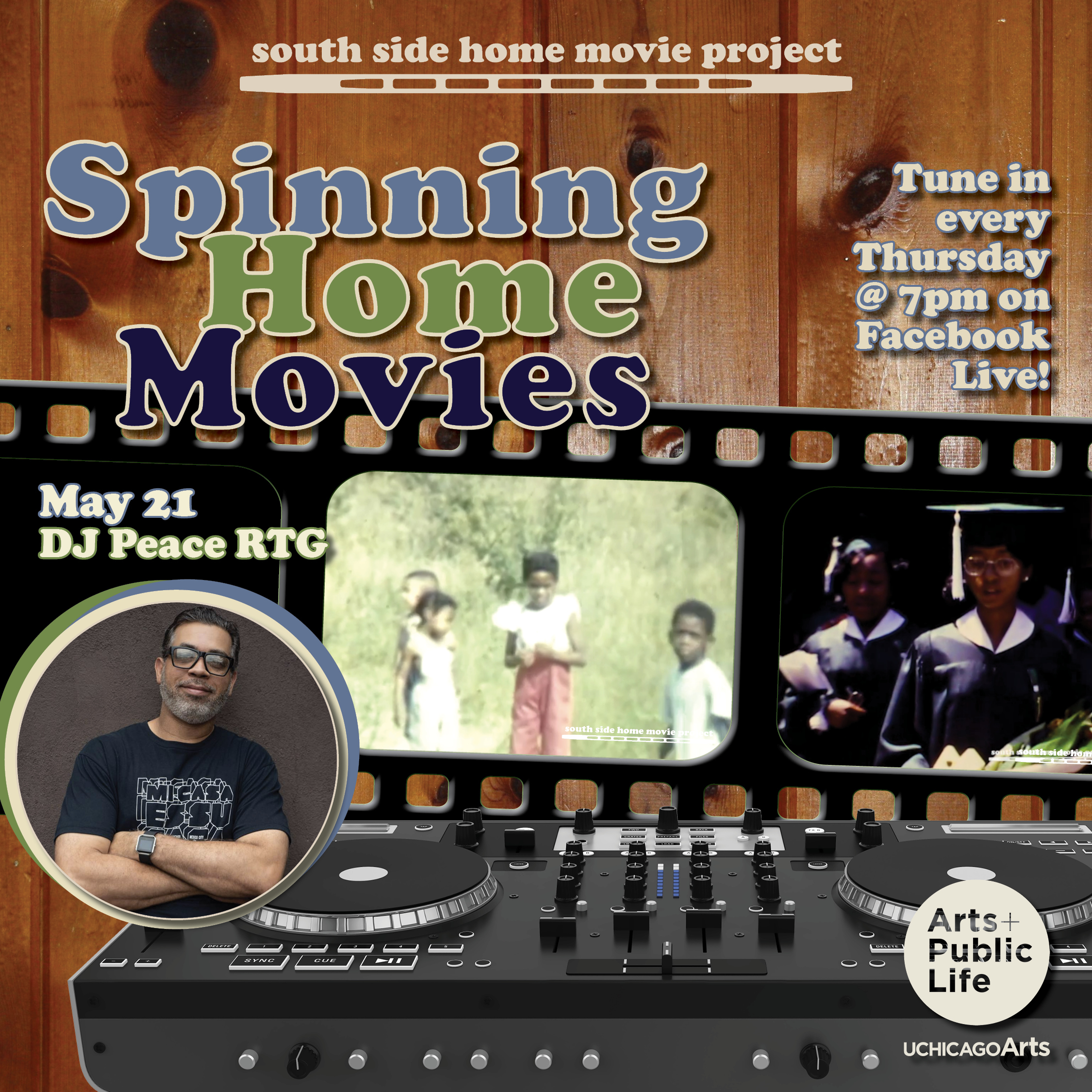 South Side Home Movie Project invites you to tune into Facebook Live with Arts + Public Life every Thursday night at 7pm to experience a unique program of vintage home movie footage from the South Side Home Movie Project, sound-tracked by some of Chicago's top DJs.
Season 1 of "Spinning Home Movies" concludes with DJ Peace RTG's mix, "Reflections," a soul-stirring stroll through childhood memories and milestones, accompanied by deep house grooves and original sound from home movies of the late 70s-early 80s. "November 1978 and it's William's first day of school. Are you excited, William?" William: "No."
Featured home movies include clips from the Charles Merrifield, Lynette Frazier, Jean Patton, Gustina Steele, Alsup Smith, David D. and Margaret T. Pitts, Leroy Roberson, Holland Family and Philip Maxwell Sr. Collections.
About Peace RTG: From digging for vinyl at record shops like Imports, Loop Records, 2nd Hand Tunes, Doctor Wax, Grammaphone and every place in between, to fine-tuning his innovative style that inspires listeners to an intoxicating tipping point, Peace RTG is also known as the Underground Legend. His still popular Disco Definition series introduced the world to the edits and blends he is noted for. With Disco as the foundation, today his sound has evolved to include Soulful House, Afro House, Afro-Tech House, Tribal House, Deep House, Underground and Vintage classics to send one unified message: Music heals and soothes the soul.