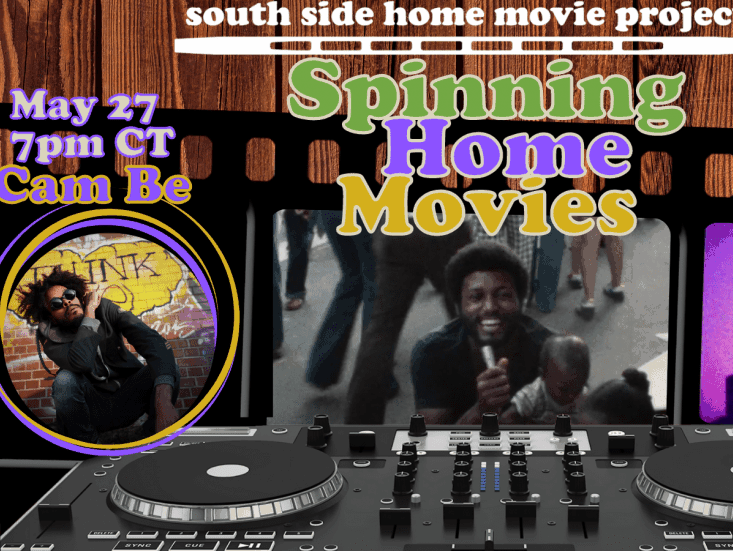 Presented by SSHMP and Arts + Public Life via Zoom
Click on the YouTube Live link here.
Join us for the premiere of "Time Travelin," a new episode of Spinning Home Movies featuring an all-new mix of vintage home movie footage from the South Side Home Movie Project, curated and soundtracked by film director, photographer, musician, DJ and music producer Cam Be.
Through a collage of home movie footage, including from Cam's own family archive, "Time Travelin'" explores the interconnectedness of human beings generations apart. Whether it's the beauty that surrounds us or the moments that connect us, our smile radiates the same. Unforgettable moments in this mix include crowd scenes and sweet audio clips from Chicago Fest 1979, and mid-1950s dance club scenes from the Roberts Show Lounge.
Spinning Home Movies is produced and presented by Arts + Public Life (APL) and South Side Home Movie Project (SSHMP), with support from the University of Chicago Women's Board.