Tender House Project
May. 12 - 26, 2018
3:00pm - 10:00pm CDT
View All Events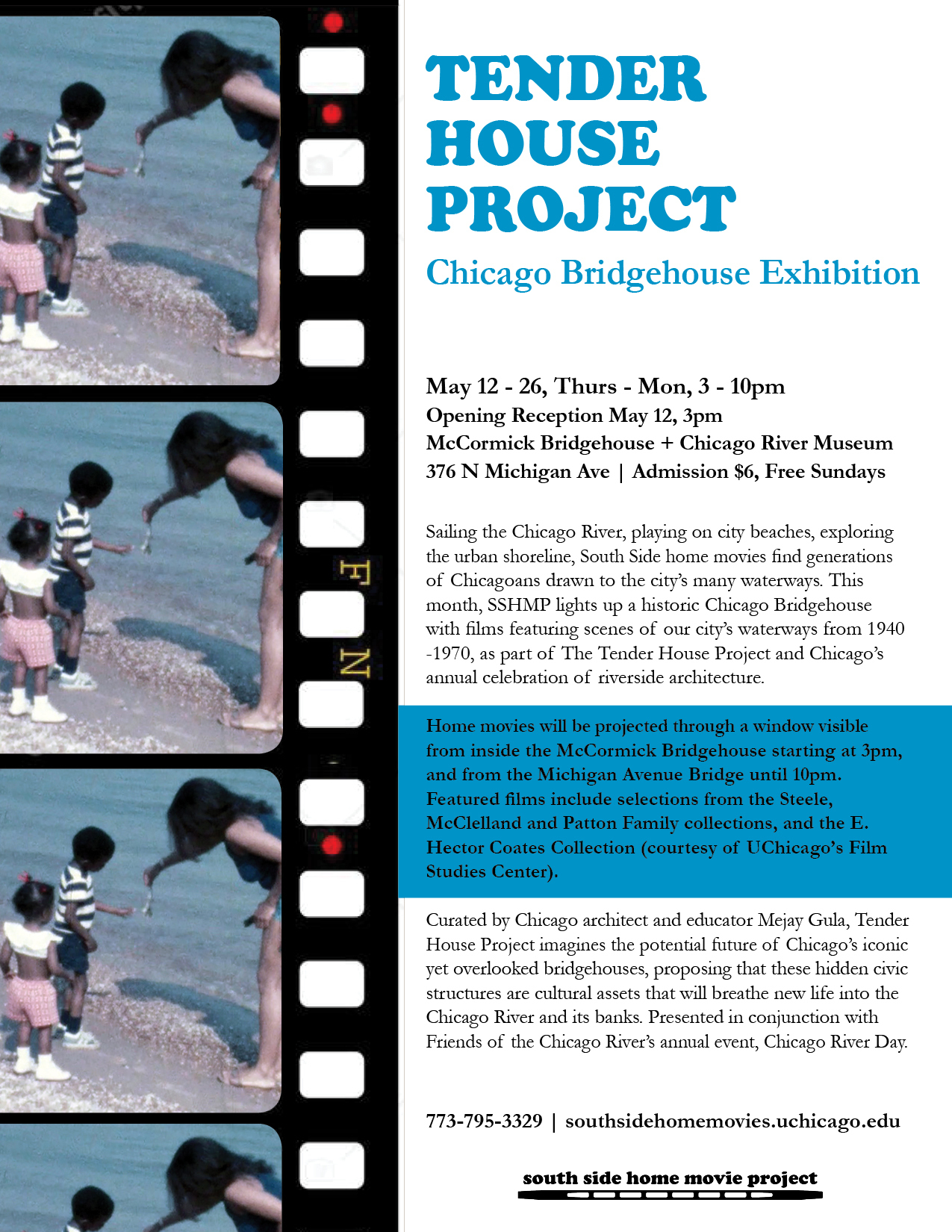 Sailing the Chicago River, playing on city beaches, exploring the urban shoreline, South Side home movies find generations of Chicagoans drawn to the city's many waterways. SSHMP lights up a historic Chicago Bridgehouse with selections featuring scenes of our city's waterways from 1940 -1970 as part of Chicago's annual celebration of riverside architecture. Visible from inside the Bridgehouse starting at 3pm, and from the Michigan Avenue Bridge until 10pm.
Featuring selections from the Steele, McClelland and Patton Family collections, and the E. Hector Coates Collection (courtesy of the University of Chicago's Film Studies Center).

This presentation is part of the Tender House Project, an exhibition that reimagines the potential futures of Chicago's iconic yet overlooked bridgehouses, proposing that these tiny hidden gems should be seen as cultural assets for the Chicago River. Tender House Project is curated by Mejay Gula, an architect specializing in design, construction, and community engagement strategies while re-imagining new possibilities for vacant and forgotten buildings in Chicago. The exhibition is presented in conjunction with Friends of the Chicago River's annual event, Chicago River Day, on May 12.