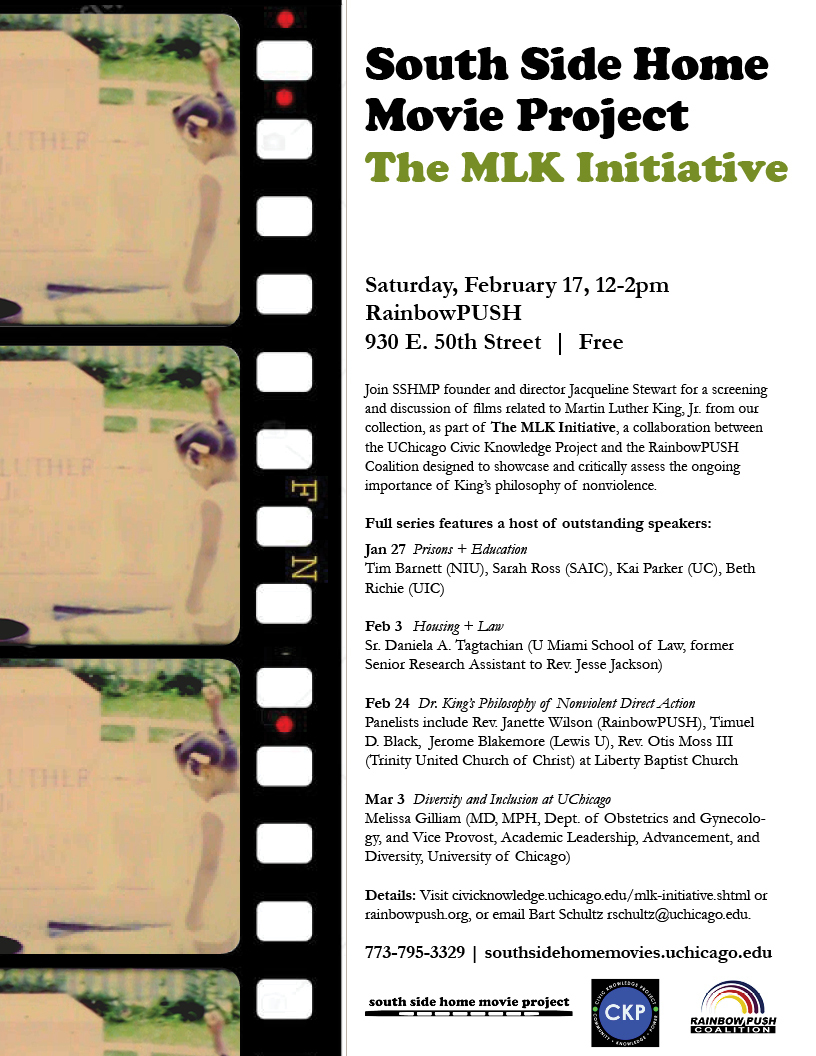 The complete MLK Initiative series features a host of outstanding speakers:
Jan 27 Prisons + Education
Tim Barnett (NIU), Sarah Ross (SAIC), Kai Parker (UC), Beth Richie (UIC)
Feb 3 Housing + Law
Sr. Daniela A. Tagtachian (U Miami School of Law, former Senior Research Assistant to Rev. Jesse Jackson)
Feb 24 Dr. King's Philosophy of Nonviolent Direct Action
Panelists include Rev. Janette Wilson (RainbowPUSH), Timuel D. Black, Jerome Blakemore (Lewis U), Rev. Otis Moss III (Trinity United Church of Christ) at Liberty Baptist Church
Mar 3 Diversity and Inclusion at UChicago
Melissa Gilliam (MD, MPH, Dept. of Obstetrics and Gynecology, and Vice Provost, Academic Leadership, Advancement, and Diversity, University of Chicago)
Details: email Bart Schultz rschultz@uchicago.edu.