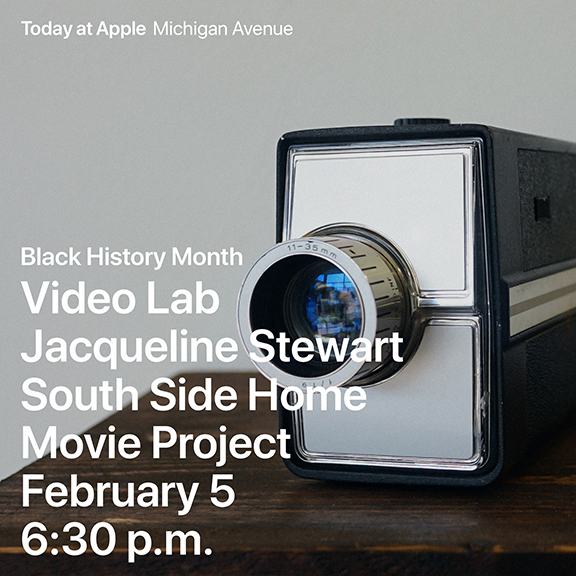 Explore the power of personal storytelling with Jacqueline Stewart, the director of the South Side Home Movie Project. In celebration of Black History Month, she'll share her passion for archiving local stories to show the diverse histories and cultures of Chicago's South Side. You'll get hands-on with iPad and Apple Pencil to explore how to organize an archive of movies and photos.
Features conversation with SSHMP film donors Ghian Foreman and Carolyn Merrifield, and selected films from the Charles Merrifield, Jean Patton, Leroy Roberson, Philip Maxwell Sr., Lynnette Frazier, Ellis McCleland, Alphonse and Nancy Teer Ellis, Nicholas Osborn, Alsup Smith, Roy Herbert Branch, David D. and Margaret T. Pitts, Dr. George Reed Jr. and Frederick Atkins Family Collections, courtesy of the South Side Home Movie Project. Film from the E Hector Coates collection provided courtesy of the University of Chicago Film Studies Center.
Tunes by DJ Selah Say.
Free and open to the public.