We Are Family: South Side Home Movie Project Screening
Mar. 14, , 2020 2020
1:00pm - 4:00pm CDT
View All Events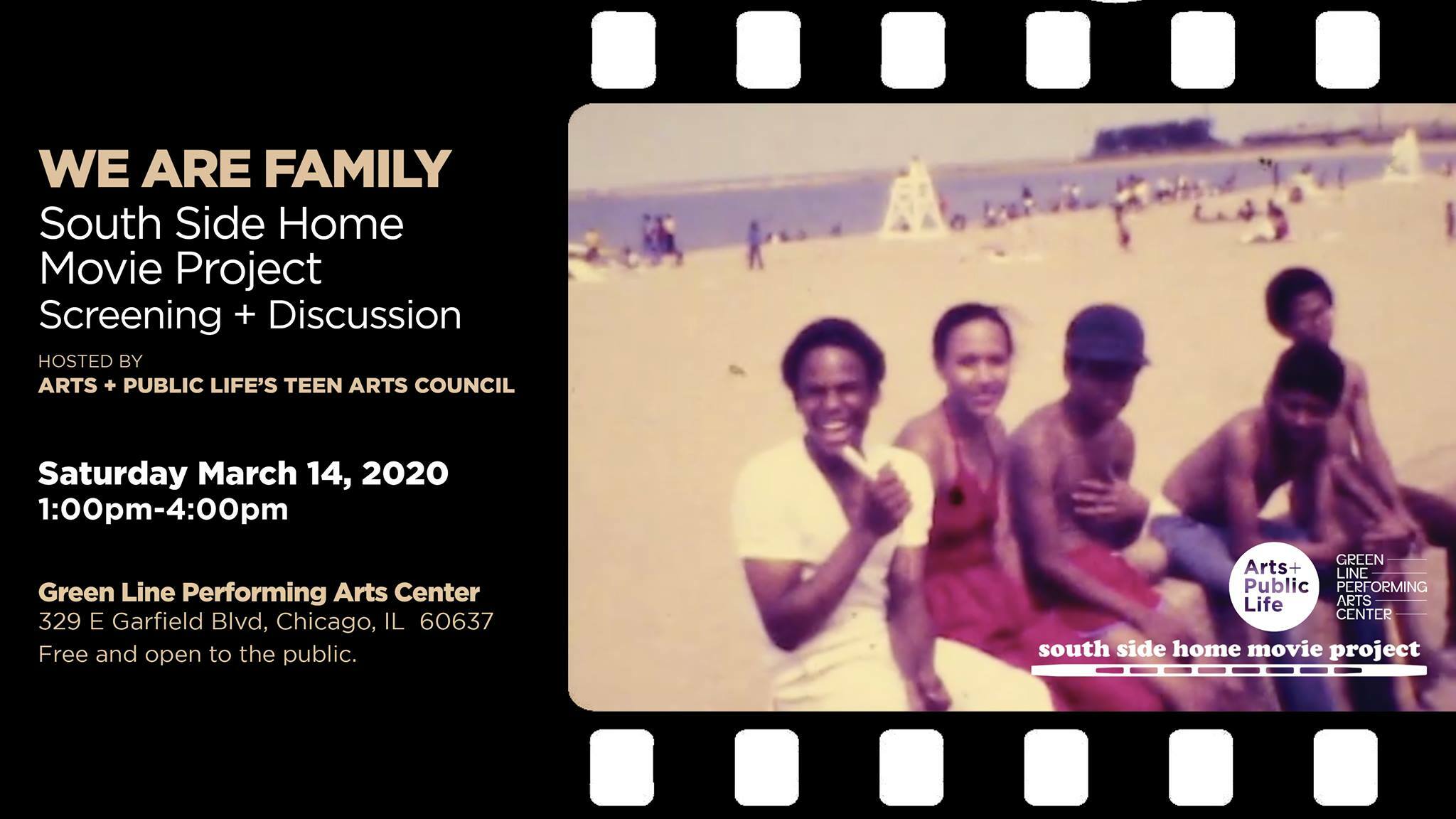 [THIS EVENT WILL BE RESCHEDULED]
The youth of UChicago's Arts + Public LIfe Teen Arts Council invite you to this free public screening of a selection of films from the South Side Home Movie Project. The carefully selected films will be used to spark inter-generational conversations about modern-day families, self-representation, and memory.
This event is free and open to the public.

About Teen Arts Council

​Teen Arts Council (TAC): Student leaders who develop creative skills, leadership experience and opportunities for peers to engage with the arts. TAC works with university staff and local partners to develop projects at the intersection of arts administration and community engagement. Teen Arts Council is presented in partnership with After School Matters. Learn more about Arts + Public Life's youth programs at http://bit.ly/aplyouthprograms.