11.10.2023: What Home Movies Reveal: SSHMP Launches New Curriculum for Teachers
Written by on 11.10.2023
"What Home Movies Reveal: A Guide for Exploring the South Side Home Movie Project Archive" is an imaginative, engaging and joy-filled curriculum for classrooms, teaching artists and student researchers interested in exploring the power of home movies as primary sources. Through interactive lessons, activities and creative reuse projects, the SSHMP curriculum guides students as they dive deeply into topics like the Great Migration through home movies and oral histories recorded by South Siders, making history come alive and bringing it home for young people in Chicago and beyond.
Over three years in development, the Curriculum launched at SSHMP's Home Movie Day (Oct 28, 2023) and debuted publicly at the Teachers for Social Justice Curriculum Fair (Nov 11, 2023). Pilot versions took place at South Shore Fine Arts Academy, UChicago Lab School, and in collaboration with the Teen Arts Council at Arts + Public Life.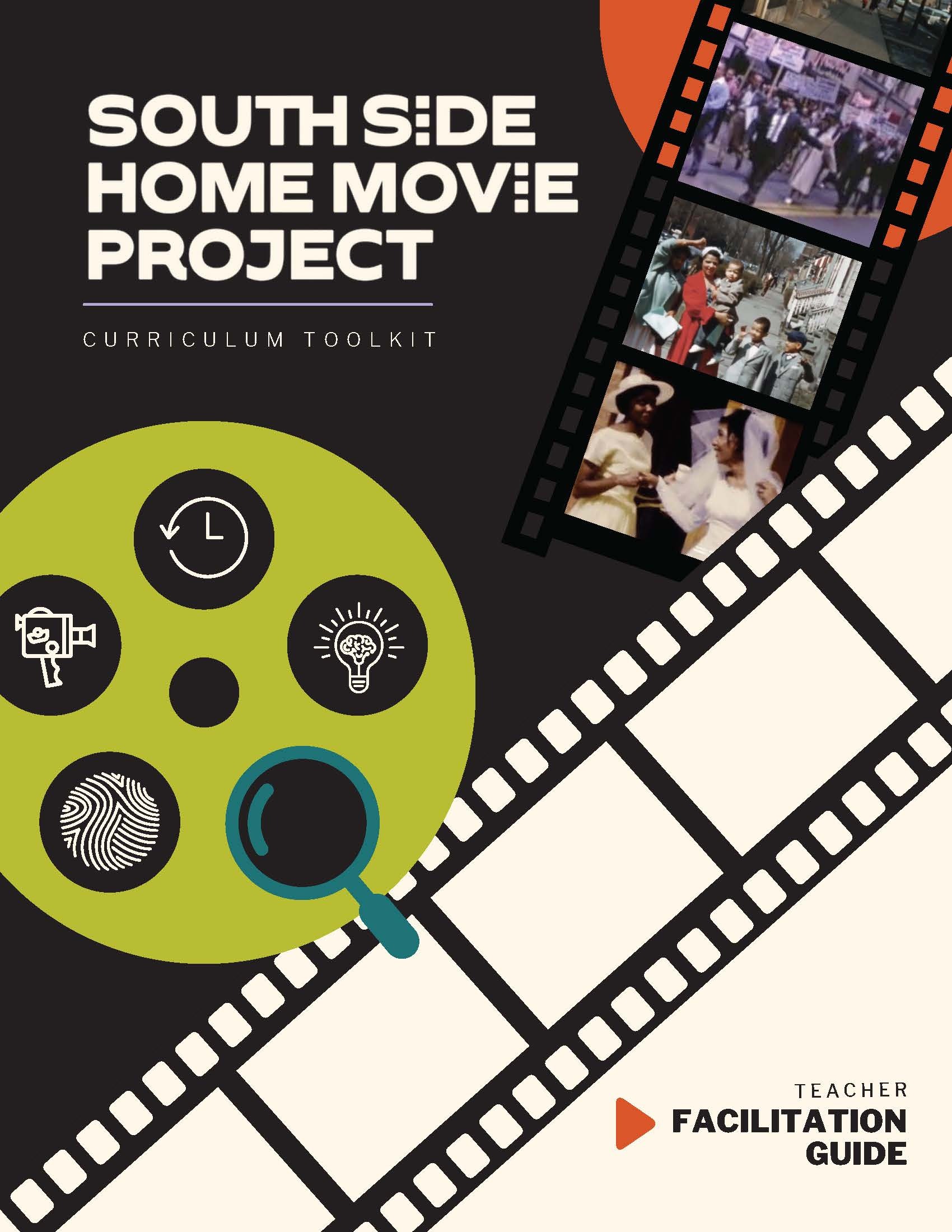 SSHMP has a long history of collaborating with students and teachers to bring our home movie resources into classrooms and after school programs around the city, long before we developed formal curricular tools. We are tremendously grateful for those early experiments in connecting young people to SSHMP for the inspiration they provided to make our resources more accessible, topical and interactive.
Our deepest thanks to the creative partners, educators, teaching artists, students, funders and colleagues who offered their insights, experiences and generous support to the development of SSHMP's first full curriculum toolkit. The project was underwritten by the Gaylord and Dorothy Donnelley Foundation "Broadening Narratives" and the University of Chicago Women's Board.