4.13.2020: Home movies backed by DJs put a new spin on vintage South Side history
Written by Evan F. Moore on 04.13.2020
for Chicago Sun-Times
"Music is often the soundtrack of important events in people's lives —especially for South Siders.
Amid the coronavirus pandemic, an archival series is putting a new spin on family memories through the Spinning Home Movies Weekly Screening Series with Chicago DJs.
At 7 p.m. every Thursday on Facebook Live, the series presents a 30-minute, DJ-curated set of vintage footage from the South Side Home Movie Project's digital archives.
The South Side Home Movie Project, supported by the University of Chicago's Arts + Public Life initiative, collects, preserves, digitizes, exhibits and researches home movies made by South Side residents between the 1940s and 1980s.
The project, launched in 2005 by U. of C. professor Jacqueline Stewart, asks South Siders to share their home movie footage — shot on 8mm, Super 8mm or 16mm film — and describe it from their personal point of view.
Each week will feature a themed film collection accompanied by music mixed by the week's featured DJ.
Each DJ is given a copy of the vintage footage, which allows the musician to create a set from whatever scenes appear.
Here's "Sisterhood" from DJ Selah Say's Apr. 3 set:
"The footage that I was drawn to was of intergenerational gatherings," said Ayana Contreras, the screening series' Apr. 16 DJ and host of Vocalo's "Reclaimed Soul." "Grandma clapping alongside young couples and kids. Birthday cakes and folks trying out the latest dances. We've had to put a lot of these sorts of gatherings on pause, but these celebratory moments mean so much to people. I wanted to honor that.
"My muse was the basement parties that so many of us grew up with. My grandmother had a basement bar in her Chatham home and some of my favorite gatherings happened there growing up. It was also a place where I learned a lot about how people connect through music."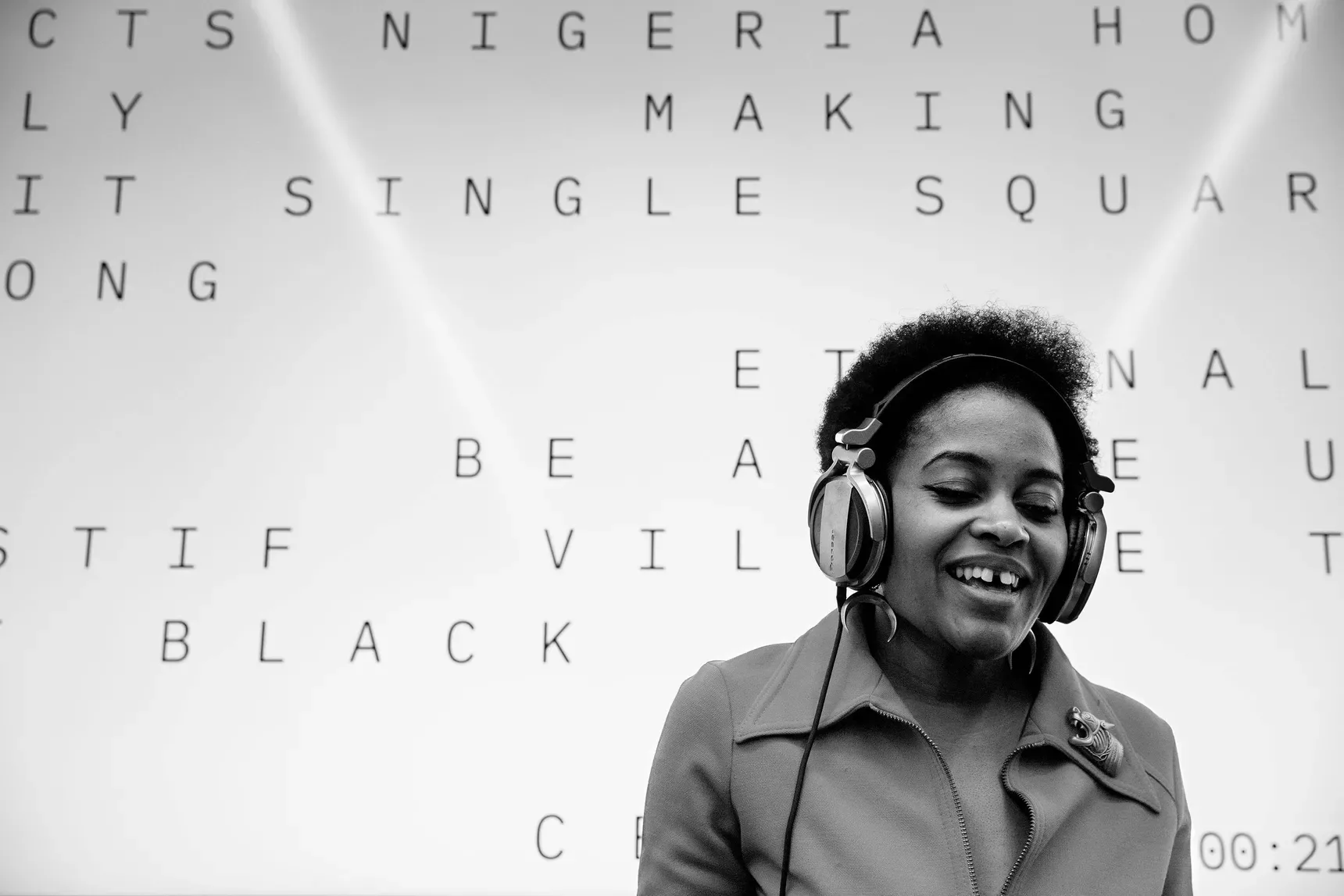 The types of home films the SSHMP has documented so far are family reunions, vacations, parades, beach parties, graduations and weddings, among other family events.
"People who had the means to have a film camera at home, they were filming things that they were proud of or excited about," said Sabrina Craig, SSHMP's Film and Video Projects Manager. "The things that people wanted to share with friends and families were what they tended to turn the cameras on for. Just a glimpse into everyday life of folks on the South Side that you don't see very often; it wasn't being documented in the mainstream media that much.
"These are some of the only existing visual images of these communities, a documentary style. It's not intended to be a day in the life of the South Side, but it highlights moments that people wanted to capture and share."
The SSHMP isn't the only initiative in the city that tries to preserve the history of divested communities.
Last year, the National Museum of African American History and Culture hosted a pop-up studio at the DuSable Museum of African American History to help Chicagoans digitize their family stories, photos and videos.
And the Chicago Film Archives, which preserves home movies, works with the Chicago Film Society on a similar event called "Chicago Home Movie Day," which is scheduled to take place Oct. 17 at the Chicago History Museum.
The theme of the series' April 9 presentation — "The Pedagogy of Joy" — was created by L O Kari, who used an all-vinyl set that included tracks by Earth, Wind & Fire; the Jackson 5 and George Benson.
"L O Kari was inspired by the intimate gestures between people and between family members getting together and he just wanted to play a set for the people that he's seeing, in honor of their moments together," said Craig.
Here's the remaining DJ lineup for the screening series:
April 23: Sadie Woods
April 30: Cqqchifruit
May 7: Rae Chardonnay
May 14: Ariel Zetina
May 21: Peace RTG
For inquiries contact the South Side Home Movie Project at https://sshmp.uchicago.edu/."