Home Movies for the Holidays: A Pop-Up Exhibition at L1
Dec. 01 - 30, 2022
View All Events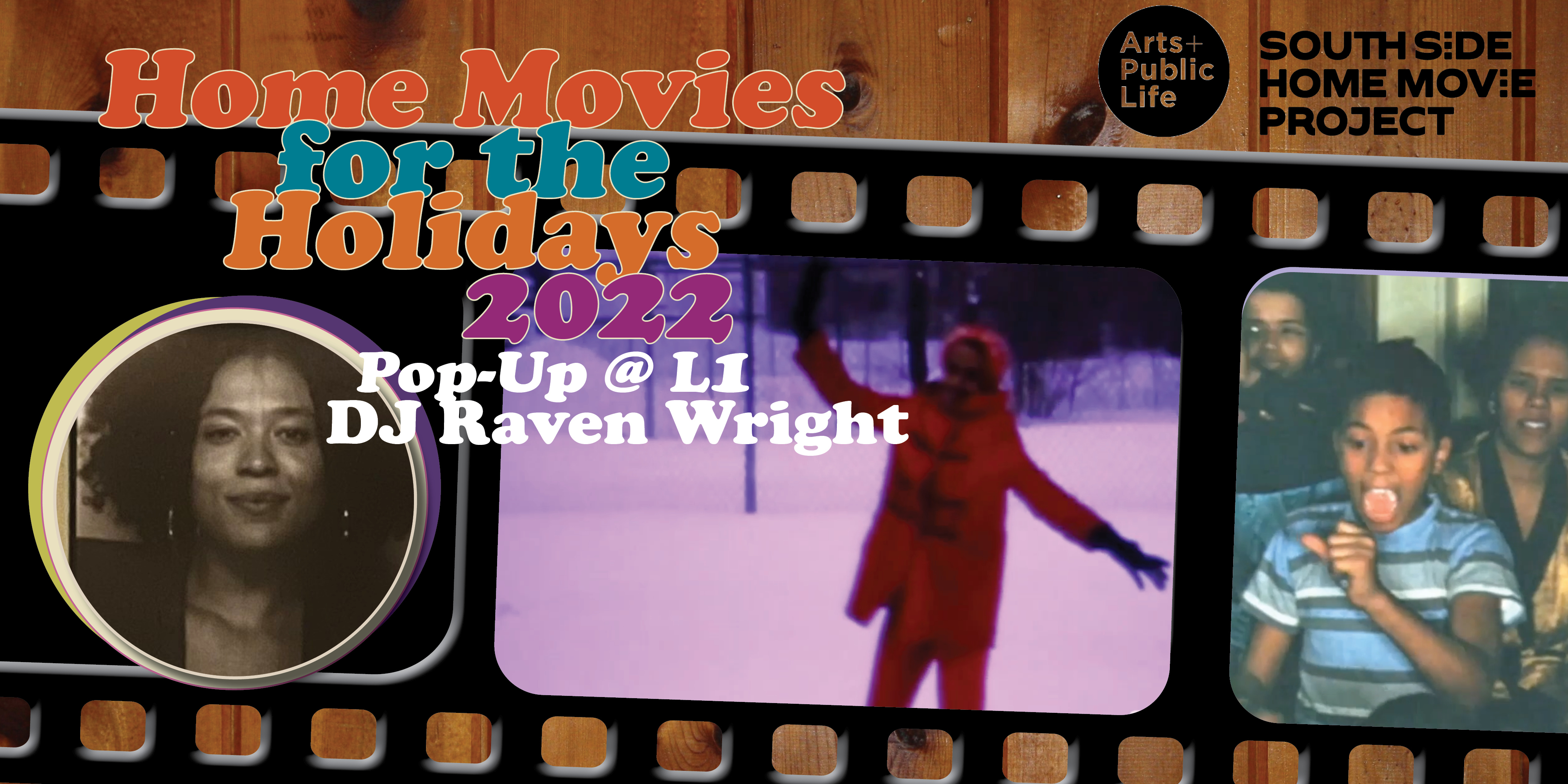 Click here to watch and get details about the Home Movies for the Holidays 2022 mix!

Set off on a one-of-a-kind tour through decades of South Side merry-making with favorite holiday home movies from the South Side Home Movie Project Archive, sound-tracked with a new score by DJ Raven Wright that will warm up those wintry days.
Gather 'round! In this new mix, DJ Raven honors enchanting Chicago winters spent with family, friends and sometimes (like in the historic winter of '67) a lot of snow. As Roberta Flack reminds us, you "can see the sun in late December."
Swing by the L1 Retail Store to watch the home movies inside or (safely and socially distant) from the sidewalk, as part of L1's line-up of holiday activities. L1 is a creative business accelerator program and retail store located in Washington Park on the Arts Block along the 300 E Block of historic Garfield Boulevard. Operated and managed by Arts + Public Life (APL), L1 is situated under the Chicago Transit Authority's Green Line elevated tracks inside of the historic first "L" station built in 1892.