Home Movies for the Holidays
Set off on a one-of-a-kind tour through decades of South Side merry-making with favorite holiday home movies from the South Side Home Movie Project Archive, sound-tracked with soul-stirring new scores by DJ Tess and Rob McKay.
A Pop-Up Exhibition on the Arts Block
Swing by the Arts Incubator to watch the home movies (safely and socially distant) from the sidewalk, as part of the holiday activation of the Arts Block. And click the links below to pick up the soundtrack while you're there, or watch the holiday mixes from wherever you are.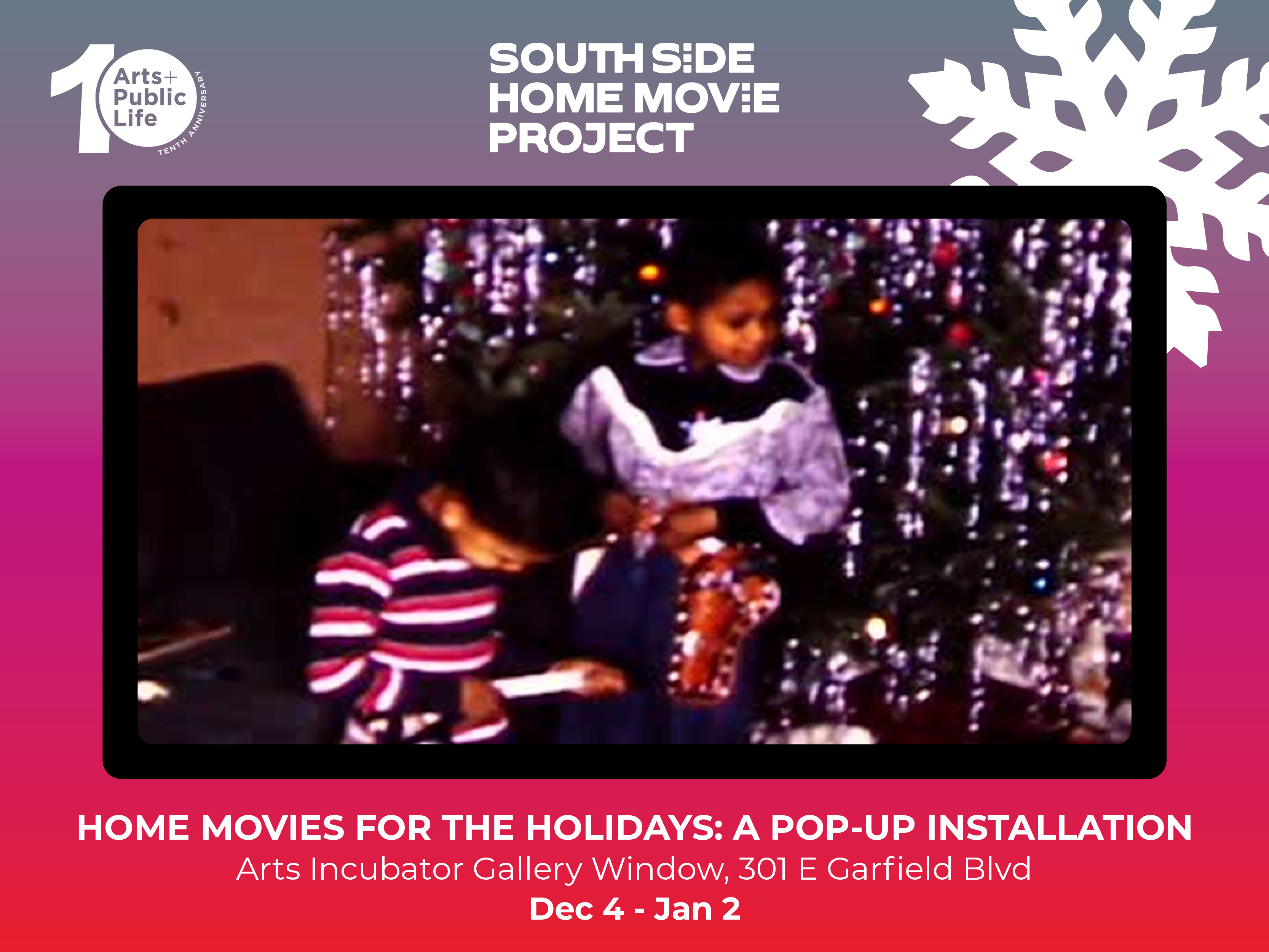 More For Home Movies for the Holidays: