Holidays Mix #2 by Rob McKay
This mix features home movie clips from these SSHMP Collections: Jean Patton, Gustina Steele, Dr. Homer Nash Jr., Dr. George Reed Jr., Leroy Roberson, Philip Maxwell Sr., Alphonse and Nancie Teer Ellis Family, Buford Family, Alsup Smith Family, Yosh Nakazawa, and Sylvester Matthews.
Rob McKay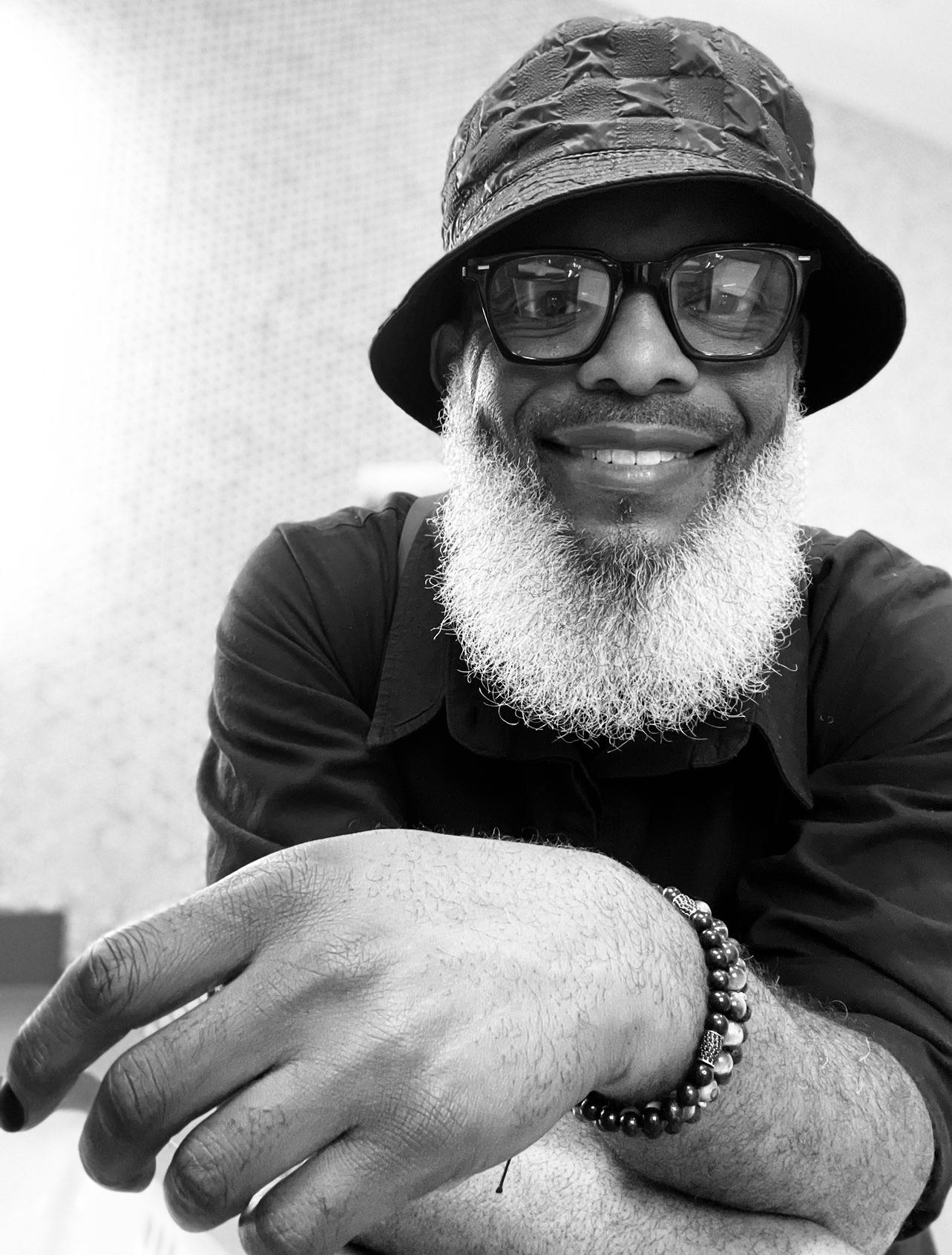 Rob McKay is co-owner and curator at Connect Gallery located in Hyde Park, Chicago, providing a social space and gallery for both well-established and burgeoning artists. He is Director of Productions for The Silver Room Sound System Block Party and the founder of THĒARĒ Group, an organization in which artists and the entrepreneurial-minded share ideas and resources. Rob is a music industry veteran; with over 30 years in the business, he has gained many skillsets which garner the trust and confidence of national and international artists as consulting clients. Rob has led many successful community projects and events, including but not limited to the annual Silver Room Sound System Block Party, where he serves as Director of Productions, with attendees reaching over 40,000. This event generated an economic impact of 3.6 million for the southside of Chicago. He co-curated "Move Your Body," an exhibition that chronicled the history of Chicago House Music, held at the Chicago Cultural Center, it garnered well over 95,000 attendees. He also curated the well-received public art installation "Activate", partnering with the Chicago Loop Alliance. With friend and business partner Eric Williams Rob produces the Connect Art Fair which has been held in Hyde Park and South Shore, Chicago. Rob believes that Art changes the world.
Featured Collections
Featured Tracks
If It's Magic — Stevie Wonder
I Love the Lord, He Heard My Cry (Pts. I & II) — Donny Hathaway
Blue Xmas (To Whom It May Concern) — Miles Davis
All About Love (First Impression) — Earth, Wind & Fire
A Piece, A Chord — Bobby McFerrin
Brokenfolks — Georgia Anne Muldrow
Dat Dere — Oscar Brown, Jr.
Santa Baby — Eartha Kitt
Family - Stereo Version — Hubert Laws
Evolution — The Cinematic Orchestra, Fontella Bass
Fantom (The Wandering Ghost) — Jimi Tenor
More For Home Movies for the Holidays 2021: