Episode 1: "Sisterhood" by Selah Say
Premiered April 2, 2020

South Side Home Movie Project invites you tune into Facebook Live with Arts + Public Life this Thursday night to experience a unique audio/visual home movie presentation. DJ Selah Say will spin a 30-minute set inspired by South Side sisters in all of their complexity, resilience and joy, accompanied by scenes of local sisters from the 1940s-1970s drawn from the South Side Home Movie Project digital archive. This event kicks off Arts + Public Life's new weekly "Spinning Home Movies" screening + DJ session to be broadcast live on Thursday evenings on Facebook.

Selah Say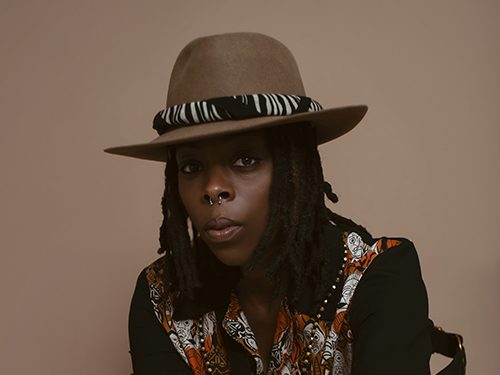 Selah Say is a chicago based dj, performer, and co-founder of Make Weekdays Great™️, a lifestyle brand and creative collective focused on enriching everyday of the week. This is an example of the bio block.
Featured Collections
Featured Tracks
Apache (Grandmaster Flash Mix) — Incredible Bongo Band
Who Do You Love? — Bo Diddley
Fingertips (Pt. 2 / Live At The Regal Theater, 1963) — Stevie Wonder
Aquarius / Let the Sunshine In — The Fifth Dimension
Be Thankful for What You Got — William DeVaughn
After Laughter (Comes Tears) — Wendy Rene
Groove Me — King Floyd
I'll Take You There — The Staple Singers
Keep on pushing — The Impressions
The Makings of You — Curtis Mayfield
More Spinning Home Movies Episodes: