Episode 2: "Pedagogy of Joy" by L O Kari
Premiered April 9, 2020

This week DJ L O Kari will be spinning an all-vinyl set inspired by scenes of kickbacks and turn ups in the home movie archives, themed "The Pedagogy of Joy," reflecting a time when we're all "between the grooves." Featured home movies include clips from the Pitts, Frazier, Merrifield, Alsup-Smith, Maxwell, Patton, Buford and Ellis Family Collections.

L O Kari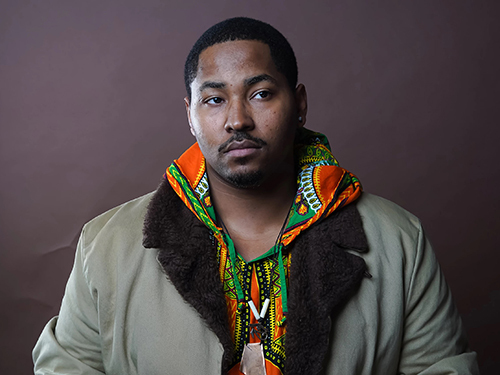 Elgin Bokari T. Smith aka L O Kari is a Chicago-based DJ, activist, visual and performing artist from St. Louis, Missouri. He has performed domestically and abroad, and gives back to his community as a teaching artist, Program Director of Free Write Arts & Literacy, and president of the activist and artist collective, Elephant Rebellion. He is also is the co creator of Pocket Con, the comic book convention that celebrates characters of color.
More Spinning Home Movies Episodes: