Episode 16: "The Movements of D-Composed" by D-Composed
Premiered August 26, 2021

Join us for the premiere of "The Movements of D-Composed," a special episode of Spinning Home Movies featuring four short films composed of vintage home movie footage from the South Side Home Movie Project, curated and soundtracked with original performances by D-Composed, the Chicago-based chamber music experience that honors Black creativity and culture through the music of Black composers. The creative collaboration between D-Composed, South Side Home Movie Project and Arts + Public Life was supported by a generous grant from The Franke Institute for the Humanities at the University of Chicago.


Through the course of a 6-month collaboration with SSHMP, D-Composed ensemble members poured over the home movie collections, making connections with their own lives and family histories, and emerged with four central themes: Autonomy, Acceptance, Mourning and Joy. Building on the legacy of Black storytelling, each short film, or "movement," features a set of film clips carefully selected by the ensemble member around her chosen theme, and soundtracked with a new performance by the D-Composed ensemble.



Movement 1: "Autonomy" by Kori Coleman
Drawing on scenes from the Lynnette Frazier and Jean Patton Collections – "unbothered" women traveling through vibrant landscapes around the world, filming themselves and other women in a range of locales, appearing adventurous, independent and free – this mix oscillates between images of autonomous Black women and free-flowing natural spaces, roughly charting the chronology of a life from youth to old age.
Featuring: Solange's "Don't Touch My Hair" arranged by Yelley Taylor
Movement 2: "What's for Lunch?" by Tahirah Whittington
Inspired by the idea of the lunch counter as both a cultural signifier (think SNCC sit-ins) and a metaphor for acceptance, Tahirah gathered scenes of Black folks eating in peace, not the big celebratory meals that accompany holidays, but the more ordinary, everyday food that plays such a central role in Black life. Think corn on the cob with the kids at the 1979 ChicagoFest, and a kindergartner swinging his red lunchbox on the first day of school.
Featuring: "Transitions – Family" (Cello only and Quartet Mix) and "Transitions – Love" composed by Tahirah Whittington
Movement 3: "ray" by yelley

Skies melt into sunsets, folks gather together to mark passages, grieving merges into celebration and back again like a sigh; this mix evokes Black cultural practices that attend death and collective grief, and the ways these moments blur the line between mourning and celebration of loved ones who have passed on. Inspired by the loss of her Aunt Raylette, this movement features the first original piece composed by Taylor, for cello, based on the musical spelling of her aunt's name.
Featuring: "Mourning Song" composed by Yelley Taylor
Movement 4: "Joy" by Caitlin Edwards
Beautiful Black faces, from every era and age, light up the screen with their unique expressions of joy. Beginning with a montage of home movie "selfies" and a tribute to family elders, this nostalgic mix of feel-good music and infectious smiles traces a lifetime in reverse, culminating in a celebration of simple childhood joy across the decades.
Featuring: "Wake Up Everybody," "Optimistic," "I Want You Back," "Wonderful World," and "Feel Like Makin' Love"
About the Artists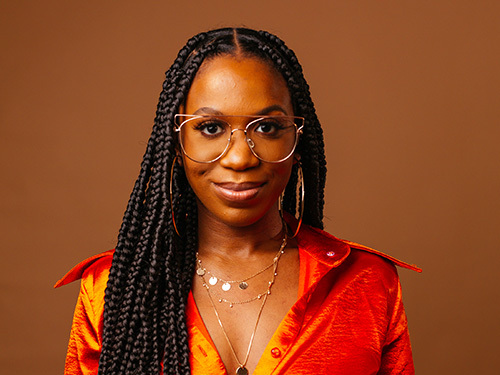 Kori Coleman is the founder, executive director & curatorial artist of D-Composed. In her role, she merges various artistic mediums and collaborates with notable and upcoming Black creatives across the country helping D-Composed transcend genres and mediums through their innovative and conceptual programming. To date, Kori has secured collaborations with the Museum of Contemporary of Art Chicago, Apple, The Kennedy Center and many more. In addition to her work at D-Composed, Kori is a Brand Strategist at Twitter.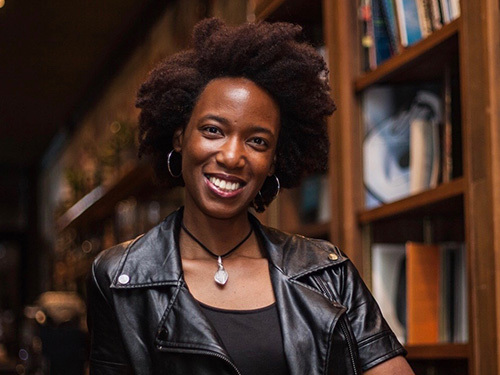 Grammy-nominated cellist, Tahirah Whittington, is a founding member of D-Composed and the Ritz Chamber Players. She is currently the cellist for the Broadway show Dear Evan Hansen National Tour. Previously, Ms. Whittington was the cellist for Hamilton: An American Musical in Chicago. Studio recordings include The Lion King (2019), Beyoncé's The Lion King: The Gift, and albums by John Legend and PJ Morton.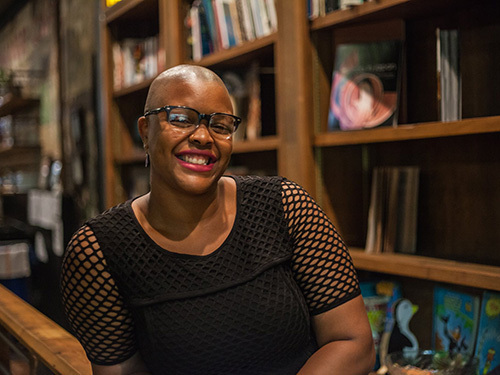 yelley is the Artistic Director, violist, and arranger for D-Composed. Her career also includes work as a writer, educator, and facilitator. Currently, yelley is working towards certification as an Integral Coach.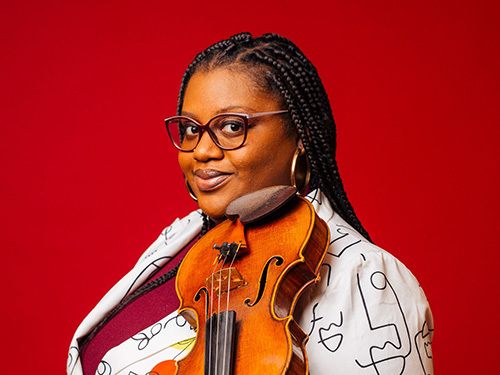 Caitlin Edwards began studying the violin at the age of eight, through the Music Opportunity Program in her hometown of Birmingham, Alabama. She went on to be the recipient of the 2018 Rising Star Award from the Gateways Music Festival. In 2020, Caitlin was featured as a soloist in the "Dreams of Hope" documentary which premiered on PBS stations across the US and has received awards nationally and internationally. She has performed with the Chicago Sinfonietta, Nairobi Philharmonic, Grant Park Music Festival Orchestra, the ReCollective Orchestra, the National Repertory Orchestra, and more.
Featured Collections
Featured Tracks
"Don't Touch My Hair" — Solange (arr. by yelley)
"Transitions – Family" (Cello only and Quartet Mix) — Tahirah Whittington
"Transitions – Love" — Tahirah Whittington
"Mourning Song" — yelley
"Wake Up Everybody" — Harold Melvin & the Blue Notes
"Optimistic" — Sounds of Blackness (arr. by Caitlin Edwards)
"I Want You Back" — The Jackson 5 (arr. Heather Boehm)
"(What a) Wonderful World" — Sam Cooke (arr. Caitlin Edwards)
"Feel Like Makin' Love" — Roberta Flack & Eugene McDaniels (arr. by Caitlin Edwards)
More Spinning Home Movies Episodes: