Episode 6: "if just for a moment, eutopia" by Rae Chardonnay
Premiered May 7, 2020

"If just for a moment, eutopia," this week's mix from DJ Rae Chardonnay, invites us to wade in the waters of 1960s Chicago. Waves of beautiful people, enduring style, and eternal bonds – alongside a rising tide of social change, with an unforgettably soulful soundtrack. Featured home movies include clips from the Frazier, Patton, Pitts, Buford, McClelland, Maxwell and Osborn Collections.

Watch the Premiere
Watch the premiere to see Rae's interview with Jacqueline Stewart, reactions from the audience, and the post-show Rewind with the APL and SSHMP team.
Watch the Live Stream
ABOUT THE ARTIST
Rae Chardonnay
Rae Chardonnay Taylor is a DJ, arts administrator and events producer based in Chicago dedicated to encouraging a life of open-minded learning and expression. She began DJing in 2010 and has since held residencies at prominent venues in Chicago including the late Double Door, The Promontory and Soho House. She has circulated many private and public events to share her musical styling techniques opening for acts such as Janelle Monae, Jamila Woods, Georgia Anne Muldrow, Madison McFerrin, Megan Thee Stallion, OSHUN, Tiffany Gouche, CeCe Peniston, J Rocc, Just Blaze, Little Dragon, Big Freedia and many others.
As an arts manager, her involvement in programs at the Museum of Contemporary Art, Stony Island Arts Bank, School of the Art Institute and various arts organizations have catapulted her career in unimaginable ways. She is the Founder of Black Eutopia, a series of segmented programming intended to cultivate space for marginalized communities. She is also a co-founder of the award winning Party Noire. She was recently noted as one of Chicago's Top 5 DJ's by NPR, and Chicago's Best DJ by the Chicago Reader. Rae received a B.A. in Arts Management from Columbia College Chicago.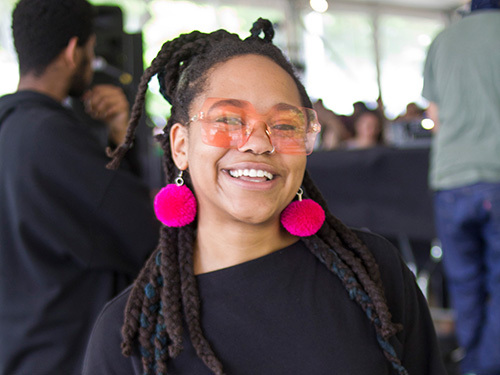 More Spinning Home Movies Episodes: